Preview: Barem, Matt Tolfrey, John Tejada, Geddes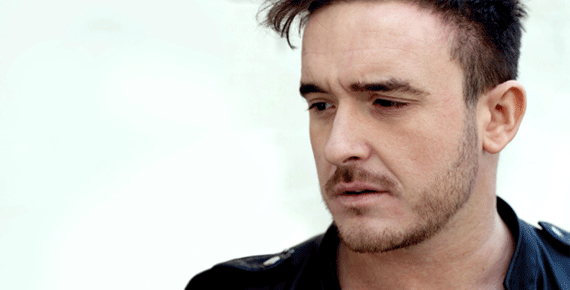 This Saturday Public Works gets deep with a line up of DJs from across the world, headlined by Barem, John Tejada, Matt Tolfrey and Geddes, while featuring local support from AntAcid, Pillowtalk, Galen, Anthony Mansfield, Mozaic and Dax. Whether you're familiar with dance music or not, this is the perfect opportunity to get schooled on the solid and innovative sounds of tech-house.
Barem
Argentinian born Mauricio Barembuem, known as Barem, got scooped up by M_nus shortly after an encounter with labelhead Richie Hawtin, who encouraged him to submit demos. His latest release in June After the Storm keeps to the M_nus sound, with a focus on electronic dance music stripped down to bare beats and wispy melodies. Although his music can be dark and pensive in the living room, Barem's selections will undoubtedly expand in a no-bullshit, hard-hitting dance mix through the Funktion-One.
John Tejada
Cologne-based Kompakt Records recently picked up John Tejada for the release of his latest full length, Parabolas, which has been well-received by tech-house enthusiasts as proof of Tejada's lengthy relationship with electronic music. Fascinated by rhythm at an early age, he picked up drumming before his interest in DJing developed at the age of 12. Soon after, Tejada started toying with his own productions. Now, after over a decade's worth of releases, SF is ready to welcome him back as one of California's best tech-house masterminds.
http://www.youtube.com/watch?v=mGkSajmBpRc
Matt Tolfrey
UK-based Matt Tolfrey has been dedicated to his work as a DJ/producer in the tech-house scene since the early 2000s. After several of his productions began appearing on labels such as Crosstown Rebels and Skint, he made the move to start his own label, Leftroom, in 2005. For Tolfrey, Leftroom has been a successful endeavor as an opportunity to develop left-field house and techno that leaves an impression on dance floor dynamics. Preview his compilation celebrating the label's fifth year anniversary below.
5 Years Of Leftroom – New Album Exclusives by Leftroom
Geddes
Geddes has been active in the London underground dance music scene since the mid-2000s. Since then, he has established himself as an influential DJ, producer and promoter with his ear for especially smooth and fresh sounds. His legendary Mulletover parties have been running strong for over six years now, bringing in the best in tech-house talent. Now, he gives us the chance to catch him on this side for his SF debut.
Barem, John Tejada, Matt Tolfrey and Geddes play at Public Works Saturday September 10 at 9pm. Tickets are $10 to $20.