Peruvian Food Festival Brings Out the Masses to Civic Center Plaza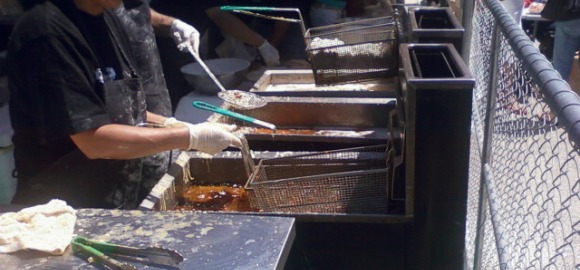 Several restaurants and caterers from across the Bay Area were on hand to showcase the best Peruvian dishes they had to offer at the 3rd annual Festival de Comida Peruana this past weekend.
Held at the Civic Center Plaza, the event featured plenty of authentic food, drinks along with live music and entertainment. Thousands of festival-goers were able to get their fill of the food and beverages of Peru, including ceviche, Peruvian empanadas, pisco and Inca Cola.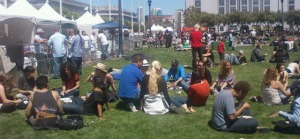 Along with the music and performances, there were plenty of vendors selling artwork and tapestries.
It's all part of a busy week for many Peruvian restaurants in the Bay Area, as Thursday marks Peru's Independence Day.
As noted by the Tablehopper, both the Pisco Latin Lounge and La Mar Cebicheria Peruana are planning special events to celebrate.
At Pisco, it all starts on Monday night with guest bartenders and is followed by drink specials, live music and DJ's spinning your favorite tunes throughout the week. At La Mar, Chef Diego Alcantara is offering some specials on Thursday from all regions of Peru. There will also be drink specials and a live Criolla band as well.