Veteran City Employee to Head SF Muni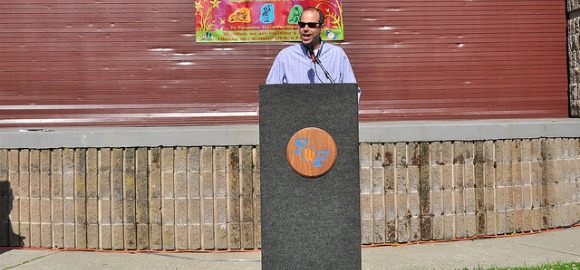 San Francisco Public Works Director Ed Reiskin will be changing roles as he has been selected to head up the San Francisco Municipal Transportation Agency.
Reiskin, who has had a number of different roles over the last 20 years in both the public and private sector, will be taking over as executive director for Nathaniel Ford, who stepped down at the end of last month.
The Board of Supervisors is expected to vote on the appointment on August 2 and he could officially take over as early as August 15.
Reiskin was appointed as public works director by former San Francisco Mayor Gavin Newsom in 2008. His previous experience includes serving as an assistant to the city manager in Oakland.
At a news conference this week, Reiskin said among his top priorities is resolving the contract talks with Muni operators and safety issues involving crashes and violence aboard Muni-operated vehicles.
Photo Credit: SF Department of Public Works