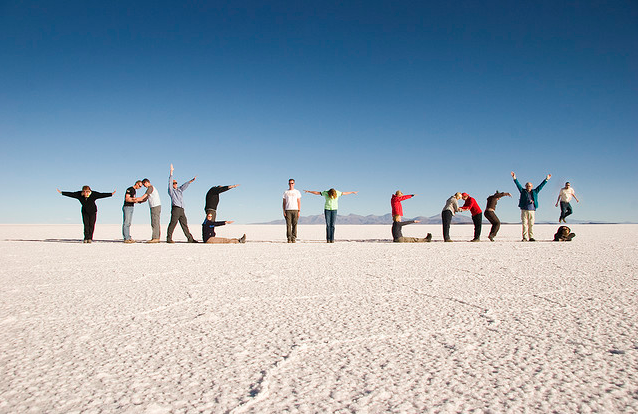 Looking for a last-minute weekend getaway? There are three easy-going music festivals happening just a few hours outside of San Francisco.
With a lineup of blues, jazz and funk jam bands, Far West Fest at Point Reyes this Saturday is bound to be a killer time. The New Mastersounds, Jazz Mafia and Shotgun Wedding Quintet are just a few of the headliners. It's got a laid back vibe and a few stages, and with some good weather and good people, it should not be missed. To top it all off, it's less than 2 hours away and only $30 at the gate for adults and $15 for children. More details.
A tad further north at Benbow Lake State Recreation Area in Garberville, CA, you'll find reggae beats so authentic you'll think you teleported to Jamaica. The 27th annual Reggae on the River is a 2-day, internationally known festival that draws some of the best acts in in reggae and world music. Ky- Mani-Marley, Gramps Morgan, Tony Rebel and Rootz Underground are just a few of the main acts. With a backdrop of ancient redwoods and the beautiful Eel River, this family-friendly event provides an opportunity to camp nearby and soak up that feel good irie vibe that reggae music brings out in all of us. Tickets are available for purchase online or at the gate.
Lastly, if classical music is your thing, Festival del Sole begins this weekend in Napa, CA. Most vineyards are hosting special food and wine events in honor of the festival, and there are a multitude of concerts at various venues in the Napa area all weekend long. David Foster is performing with Charice, The Canadian Tenors, Ruben Studdard and Babyface on Saturday, July 16th at Robert Mondavi Winery and Nino Machaidze will dazzle us as she performs with the Russian National Orchestra at Lincoln Theatre. More Details.
Ashley Smith is a writer and music lover from San Francisco. You can check out what she is grooving to at www.thegrooveisontheloose.com.
Photo Credit: Timothy Vanhonacker