Calbee Store Opens in San Francisco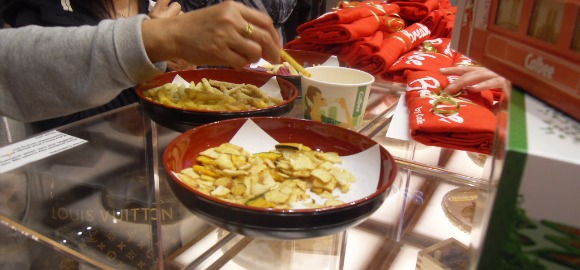 Calbee snacks can be fairly addicting once you start munching on them. Whether you grab sticks, snaps or veggies, they are like the Japanese version of chips, pretzels or any other snack food.
Now, San Franciscans have the chance to taste the tasty treats at the Westfield San Francisco Centre's Food Emporium, as the company has opened its first U.S.-based shop.
The shop is very cafeteria-like. You get the chance to pick and choose what type (sticks, snaps or veggies) you want and what flavor/seasoning. You can order them in a cup or to go in one of the store's party boxes.
Calbee's philosophy is to make their products from what nature has to offer, with snacks that are both tasty and healthy.