One of San Francisco's most versatile DJs, Mario Muse is on a musical journey that shows no sign of slowing. He DJs next at The Queen Is Dead, a tribute to the Smiths, at Milk Bar on July 16.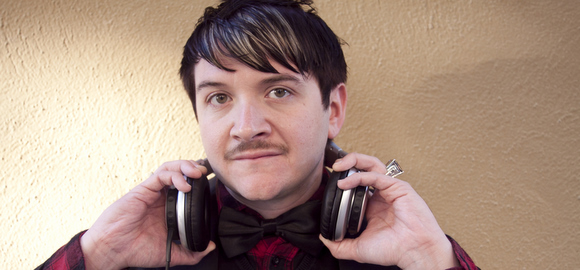 On his day off, after a coffee outing in Dolores Park, I chatted with Mario about his background, what "goth" means to him, and more.
You grew up in the Chicago rave scene. How has that shaped your tastes in music today?
I actually grew up in Florida but my first taste of DJ culture was when I moved to Chicago at 17. I was dating someone who was a DJ who exposed me to that whole scene. I would watch him DJ and when he wasn't home I would sneak in and practice with his equipment. Once I got that first taste of using the mixer or touching vinyl, I just fell in love with it.
I then relocated back to Florida and got really into the electronic body music (EBM) scene, which is huge there. I lived with a DJ, who recognized that I had great taste in music and was really passionate about it, and he asked me to start DJing with him. I was always someone who needed more—excited to play new tracks for people or to step outside the box.
How did you make it from the Florida EBM scene and end up here in San Francisco?
I slowly got into the electro scene when it first started to pop. I did that for a little bit and then got tired of it, needed to get out of it, and literally just hopped in a car and headed to San Francisco. That was one of the most important moments of my life and when everything started.
I finally met people who I associated myself with and who were as passionate about music as I was. Even in Chicago, people are stuck in one genre and one scene and are so afraid to go outside. Here, every night of the week it's something different. I started slowly DJing in Mission bars, then got my way in at Beauty Bar and have been DJing there for 7 or 8 years.
You've been in SF DJing for years. What events stand out the most for you?
The Queen Is Dead party is probably one of the most memorable things of my career. I've been obsessed with the Smiths since I was 13 and now I get to join all these people together that have the same love and passion for the music they made. You can get everyone from 21 year olds to 50 years old in one room together to share that experience. It's amazing.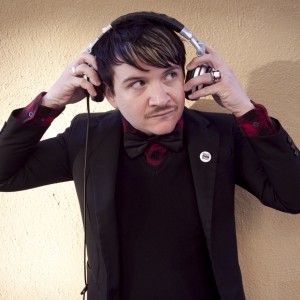 We definitely go out of the box too and explore everything from that time era. We play a lot of Brit pop, some ska, northern soul, post-punk. Anything to capture the spirit of the early 80s in London.
You use the term "goth" pretty frequently in bios or event descriptions. How do you make goth appeal to a mainstream audience so well?
The term "goth" has so many negative connotations in everyday speak. It's really all about the beginning of goth and how it evolved; listened to old Cure, when they started out, and certain punk bands. It just became a label that wasn't necessarily chosen and isn't just cheesy and whimsical, it's more rock and roll or punk rock-based.
It's not what you think; there's always more to it. That's something I learned when I moved to San Francisco. All I knew was the EBM scene, then I learned about other subcultures and genres and some of the dance rock stuff and it was amazing.
Tell me a little bit about your DJ collective Future Universal and how that got started.
Me and DJ KidHack took over Pop Rocks at DNA Lounge and we had a regular rotation of friends who would DJ. We started getting bigger bookings and decided to build a collective out of it for all our friends who we played with. It's fun because we are all unique in our own ways and play all different kind of music and different venues. We all bring different things to different kinds of people.
What do you see as your next steps as a DJ?
I want to take what I'm doing with the Queen is Dead party and start exploring some smaller tribute events. Two months ago I did the Smiths vs. the Cure, so throwing in the Clash or New Order or Depeche Mode would be a lot of fun. I want to continue building the tribute scene. I love new music but that's where I started and I think that's a subculture that continues to grow.
Catch DJ Mario Muse on Tuesdays for Wave Not Wave at Beauty Bar, 3rd Fridays for Bubblicious at UndergroundSF, 3rd Saturdays for The Queen Is Dead at Milk Bar, 4th Thursdays for Hella Klassy! at the Lookout.
Photography by http://jschuchard.com/.