Prince Aries is a man of many talents, including graphic design, DJing, and hosting and producing his own TV show, Distortion 2 Static. He recently released the mixtape Clean Ass Whip, full of new and classic Bay Area hip hop jams.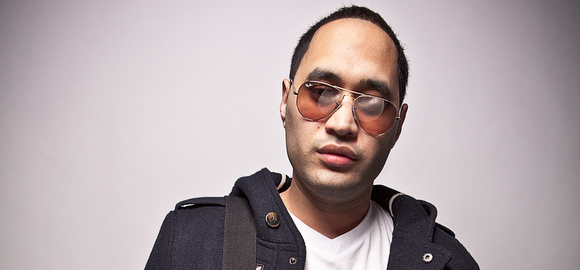 Moving from New York to San Francisco in the mid-90s, Prince Aries grew up with a diverse but strong background in hip hop. Along with his brother, he channeled these roots in 2001 into the TV show Distortion 2 Static, starting out on a public access channel and getting picked up by the local WB station soon after.
Aries is also a popular DJ and party promoter, spinning throughout the country, bringing creative vibes every Thursday night at SOM Bar for his event Good Foot, and also DJing for the label Sweetbreads aka SWTBRDS.
What has it been like watching the state of videos change with technology since starting Distortion 2 Static?
When we first started, YouTube didn't even exist. MySpace might have just started, but not too many people were on there. It was all strictly TV. Even though we promoted, it was primarily through word of mouth or print flyers. It's good that now we can get our videos out a lot easier and they get a lot of streams. But at the same time, it used to just be that you watched it one time on one channel on one day. We're now on two channels, locally on KOFY and we just got a 13 episode contract with MYX, which will air nationally.
I can't say I don't like how it is now, it's just different. The biggest difference is that before it was more centralized and now it's pretty much everywhere.
What was it like for you in the 2000s experiencing the hyphy movement?
As far as media in the Bay Area, D2S had a big part in the hyphy movement. We were one of the few people, even before hyphy started, who were actually putting these artists on. We premiered Keak Da Sneak's "Super Hyphy," for example.
We were one of the supporters but at the same time, when it started to blow up, a lot of people hopped on it and artists started changing their sound to try to be like it. It was a really great thing to happen in the Bay Area but it got a little watered down and didn't grow.
Where did the concept for your Clean Ass Whip mix get it's start?
I've been thinking about that mixtape for a really long time. I've started a lot of mixes before and always had ideas, but it's the first that I've finished to officially release.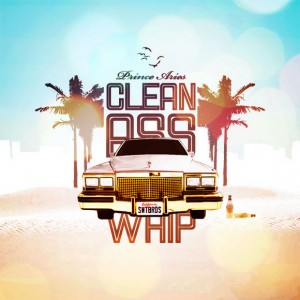 I was just thinking about music I came up to and moving to the Bay Area from New York, the big influence West Coast music has had on me, and cruising music. It made the most sense because that's what I came up to as a junior-high kid. I've been thinking about it for about 3 years. Actually putting it together took about 6 months of conceptualizing and doing the end design.
I'll definitely do more in the future. SWTBRDS put out the mixtape and I'm going to put out another with them later this year.
How did you join up with SWTBRDS?
Al Jieh runs the label and a long time ago I used to DJ his weekly party. He was working with the clothing company Gold Coin and now we do Good Foot with them.
What are your favorite San Francisco hangouts?
I don't do the 9-5 thing, so when I'm not at our studio I go to the Summit for free WiFi and food. As for clubs, of course SOM, which I DJ every Thursday. The thing I like most about SOM. is that they're really putting effort into having quality events and music. I do a lot of thrift shopping too, so the vintage store New Jack City. I'm actually wearing a jacket I got there right now.
I should also say that I'm the Foursquare mayor for all three spots, too.
Listen to Clean Ass Whip below, and download:
Catch Prince Aries and others at Good Foot at SOM Bar every Thursday, 10pm. Admission is free. He guest DJs at SOM for the Distortion 2 Static edition of The Foundation on Saturday, June 4th.