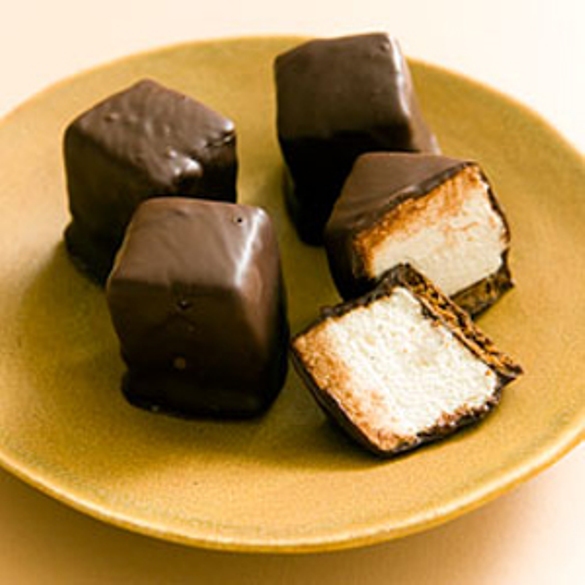 All the deliciousness of a s'more in one bite-sized, easy to eat portion? Yes, please. This weekend is Memorial Day weekend and if you're going camping like the thousands of others out there, you can make your own s'mores over a toasty campfire. Otherwise, there are these beauties.
SF-based Recchiuti Cofections sells a fancy pants s'mores kit For $18.40, but personally I find that good a 'ol Hershey's bar, HoneyMaid Graham Crackers and regular supermarket marshmallows do the trick just fine.
However, if you aren't making your own and want a easy to reach treat with all the trappings of a s'more and none of the "work" then I believe that Recchiuti's S'more Bites will hit the spot perfectly.