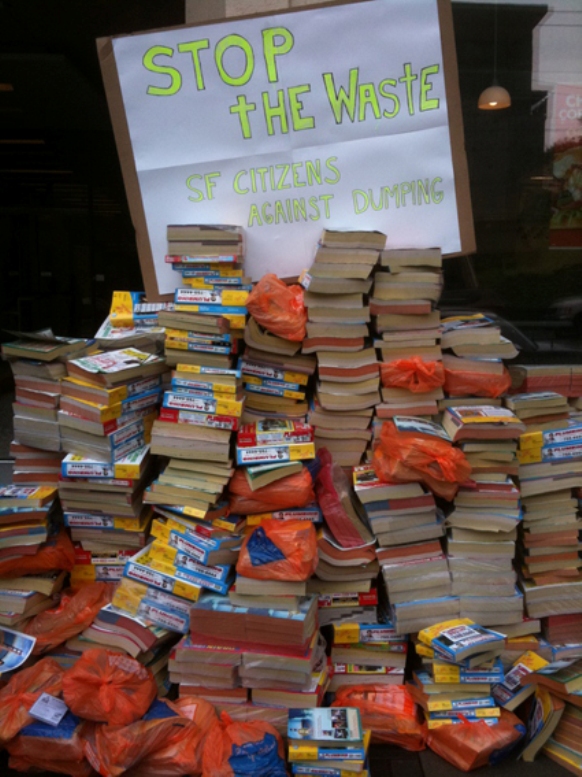 Just say no…to unwanted phonebooks. Most of us in SF got them; I know mine went straight into the recycling bin. And this morning, activists with the group Phonebook Free SF delivered thousands of phonebooks to the doorsteps of AT&T's downtown office at 739 Folsom Street.
I wonder what the company ended up doing with them? Redistribution? A sculpture for this year's Burning Man?
According to SFist, "San Francisco Supervisors and environmental groups are trying to make San Francisco "the first city in the nation to stop unwanted phone book distribution."
I wonder if AT&T got the message…probably not. The organization accuses the company of "mounting a fear campaign" and trying to kill the legislation, proposed by Supervisor David Chiu, trying to eliminate any unwanted phonebooks.
For more, go here.
Photo credit: Troy Holden via SFist