Bay to Breakers to Race On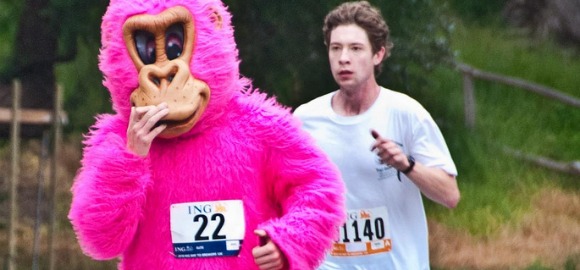 After struggling to find a sponsor, leaving the future of the race in peril, officials with San Francisco's Bay to Breakers race have announced that Redwood City-based Zazzle has signed a two-year contract to be the title sponsor for the event.
According to SF Weekly, the contract includes this year's race on May 15, which has sold out.
Sam Singer, spokesman for the Bay to Breakers event, told SF Weekly that although registration has sold out for this year's event, it's possible that organizers might consider opening it back up for more participants.
For the first time, the event capped registration this year to 50,000 race participants.
Singer wouldn't disclose any other details of the deal, but he said it will give organizers some time to see if they can find other future sponsors.
Update (3/24/11): Bay to Breakers has opened up 5,000 additional registrations.
Click here for more.
Photo Credit: Geoffrey Weber, via Wikimedia Commons