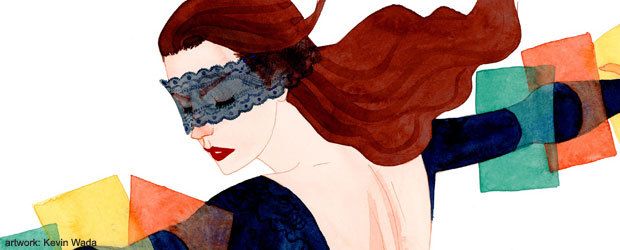 SF Station's The Lineup
Live performances by Branches, Kiwi Time, Happy Fangs and Bring The Tiger.


RSVP for FREE
The Lineup, Carnaval and Kings of the Mic
SF Station's annual celebration of local music returns this Wednesday with The Lineup, a free concert featuring four great local bands, giveaways, drink specials and a chance to win two VIP tickets (worth $300) for Oyster Festival. Carnaval is back for another two-day street party and parade through the Mission and Divafest kicks off its 12th year in San Francisco. LL Cool J takes over Shoreline for the Kings of the Mic tour with Ice Cube and Public Enemy and Friday Nights at the de Young welcomes the long Memorial Day Weekend at one of San Francisco's most prized arts venues. Flying Lotus goes big with a show at Fox Theater, Pura Saturdays is back at 1015 Folsom and Mighty welcomes Deep with Osunlade, Marques Wyatt, Patrick Wilson.

Weekly Giveaway Question: If Josh Kornbluth "goes perm" in Haiku Tunnel what does Marlina promise the firm will cover? Email the answer for a chance to win 2 tickets to Love & Taxes this week at Z Space!
Tue May 21 at Regency Ballroom

"I've always said that I'm very good at not knowing how to play the guitar but, really, it's just that I'm very comfortable with the utter uncertainty of my approach."
Wed May 22 at Cafe du Nord

A night of free music with local bands Branches, Kiwi Time, Happy Fangs and Bring The Tiger. Free with RSVP.
Wed May 22 at GLBT History Museum

The museum is a project of the GLBT Historical Society, a research center and archives that collects, preserves and interprets the history of gay, lesbian, bisexual and transgender...
Thu May 23 at The Old Mint

An evening that explores the past and present of San Francisco's brewing culture. This special event will feature SF craft beer tasting...
Fri May 24 at Public Works

This is sure be another epic evening! expect the unexpected... and in true LIFT fashion, no musical genre left unheard!
Fri May 24 at Fox Theater

Although coming from opposite sides of the world (Australia and Canada respectively) both The Presets and Dragonette share recognition...
Fri May 24 at AT&T Park

A special tribute night at AT&T Park honoring two beloved San Francisco icons Reverend Cecil Williams and Janice Mirikitani and their 50 years at GLIDE...
Sat May 25 - Sun May 26 on Harrison Street

California's Largest Annual Multi-Cultural Celebration - SF Carnaval blossomed from its inception in Precita Park in the Mission District in 1979... Photos from previous years
Sat May 25 on Treasure Island

Featuring world class talent performing on 4 stages with intense sound and lighting along with some of the top locals the bay area has to offer...
Sat May 25 at Slim's

Since this Savannah, Georgia quintet first formed in early 2001, worrying about genre limitations has never been a priority...
Tue May 21

Wed May 22

Thu May 23

Fri May 24

Sat May 25

Sun May 26

Mon May 27

| | |
| --- | --- |
| | by Anthony Presti |
| | |
| --- | --- |
| | by Matt Crawford |
| | |
| --- | --- |
| | by Matt Crawford |
| | |
| --- | --- |
| | by Keith Mizuguchi |
| | |
| --- | --- |
| | by Matt Crawford |
| | |
| --- | --- |
| | by Martin Malloy |