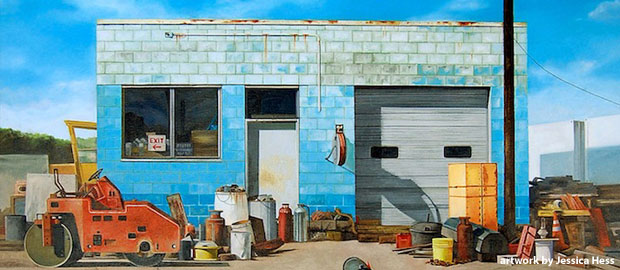 THURSDAY APRIL 24
The Lineup: Eyes On The Shore, Revenant, Mahgeetah Photo booth + fun prizes given out all night!

Buy Tickets
All Eyes on The Lineup
While the debate continues on the future of San Francisco's local music scene, one of the best ways to support the local bands is to go out and see them live. Join us Thursday for our budget-friendly local music showcase The Lineup with Eyes on the Shore, Revenant, Mahgeetah and a few other surprises. Other happenings this week include a Fashionista Soiree at high above Union Square at Starlight Room and Sweet Thunder: Electro-Acoustic Music Festival. Green Gorilla project brings the 6th Borough Project to Monarch and Club 1994 celebrates classic hip hop, cheesy pop and flip phones at Rickshaw Stop. The Dandy Warhols stop at the Independent and feline beats take over SF with Cashmere Cat and Felix Do Housecat at separate parties.

Weekly Giveaway: Win tickets to the opening of the film TEENAGE this weekend in SF or Berkeley courtesy of SF IndieFest. Name James Dean's character in Rebel Without a Cause for a chance to win one of 5 passes!
Thu Apr 24
SF Station Presents at Boom Boom Room

Three local bands were selected by you, SF Station readers and fans to perform live! There will also be a fun photo booth, BIG concert giveaways and other surprises!
Thu Apr 24 - Thu May 8 at multiple venues

Held each spring for two weeks, the International is an extraordinary showcase of cinematic discovery and innovation in the country's most beautiful city...
Fri Apr 25 at 1015

Uploading bootleg edits of Jeremih and 2 Chainz, and doing an official remix for Lana Del Rey, Cashmere Cat quickly gained thousands of cat-loving listeners online and...
Sat Apr 26
at Audio

Sprouting from city of "valour" - Valencia - songwriter, producer, remixer, DJ and label owner, the multifaceted artist Edu Imbernon is turning into a truly global electronic music proposition...
Sat Apr 26 at Treasure Island Sailing Center

Opening Day provides a unique opportunity to experience sailboat rides, kayaking, and stand-up paddle boarding all for free.
Fri Apr 25 - Sat Apr 26 at Victoria Theatre

"This could well be the party of the year with attendees encouraged to create their own Wizard of Oz costumes... In the afternoon, we will have our Easter Bonnet and Hunky Jesus Contests, with all of its antics..."
| | |
| --- | --- |
| | by Anthony Presti |
| | |
| --- | --- |
| | by Carlos Olin Montalvo |
| | |
| --- | --- |
| | by Martin Malloy |

Tue Apr 22

Wed Apr 23

Thu Apr 24

Fri Apr 25

Sat Apr 26

Sun Apr 27

Mon Apr 28