San Francisco's Best Oktoberfest Parties, Bars and Restaurants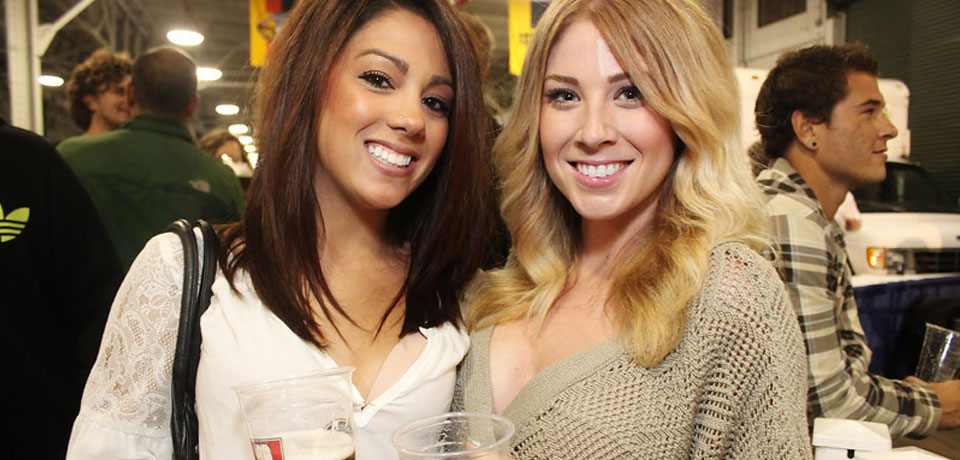 Oktoberfest in San Francisco provides the perfect opportunity to enjoy the best weather of year with a cold German beer, traditional dishes and good times at the city's popular European-style hangouts. This festivities start the third week of September and continue throughout October.
Oktoberfest at Schroeder's
240 FRONT STREET
After a recent remodel and updated menu, the historic Financial District restaurant is hosting a Oktoberfest parties for three weekends, starting Sept. 19th. The first weekend of the celebration will include an outdoor biertgarden on Front Street with live music from the Schwabenland German Band. The next two weekends, the party is moved inside where the crowds can participate in Polka dancing, a stein holding contest and the famous "chicken dance." There will also be live entertainment from Blowmusik! and the Joe Smiell Jr. Band. Diners for the the special weekends include crowd favorites such as spätzle, pretzels, bratwurst, and wiener schnitzel. A formidable beer list is served with options for .3L, .5L and 1L servings, a XX boot glass for extra-thirsty visitors.
Sep 25: GACC Oktoberfest
FORT MASON
The German American Chamber of Commerce hosts an Oktoberfest celebration at Fort Mason on with Hofbräu beer and traditional German dishes, such as bratwurst, sauerkraut, pretzels and roasted pork with beer sauce. Entertainment for the event includes live performances by Blow Music! and Bayern Maiden. The event costs $25 to $55. The $25 ticket includes entry and a complimentary take-home mug filled with .5 liter of beer. The $55 ticket includes entry and a traditional German meal with 1 liter of beer in a take home mug.
Sep 19-21: Oktoberfest By the Bay
PIER 48
One of the largest Oktoberfest events in the Bay Area, Oktoberfest By the Bay brings German beer, food and traditional music to San Francisco's waterfront. Entertainment includes the 21-member Chico Bavarian Band. There will also be Bavarian dance performances throughout the three days.
Sep 27: Oktoberfest at DNA Lounge
375 ELEVENTH STREET
Bootie SF celebrates Oktoberfest at DNA Lounge with its regular cast of mash-up DJs and live performances with a special cameo from San Francisco's "authentic Oktoberfest" band Bayern Maiden.
Suppenküche
525 LAGUNA STREET
Suppenküche in Hayes Valley serves serves traditional Bavarian food and specialty beers on long wooden tables, often shared with different parties—a nod to German brew house dining. The beer list includes several Austrian, German and Belgian beers. Suppenküche only accepts reservations for parties of six or more, Arrive early to avoid long waits
Schmidt's
2400 FOLSOM STREET
Located in the Mission District, Schmidt's is known for house-made pretzels from an old German family recipe. Brunch, with a menu that showcases German and California cuisine influence, is popular.The kalbschnitzel sandwich features veal schnitzel on toast with fried egg, red onion, mixed greens and chive sour cream. The drink menu includes specialty German bottled and draft beers.
Walzwerk
381 S. VAN NESS AVENUE
Walzwerk specializes in East German food, carrying authentic menu items such as beef roulade with spätzle and red cabbage, or schnitzel with mashed potatoes and seasonal vegetables. All pork items on the menu at Walzwerk are from naturally raised pigs. Drinks include a variety of favorite German beers starting at $6 a glass.
Rosamunde Sausage Grill
545 HAIGHT STREET
For a more low-key and inexpensive Oktoberfest celebration, diners can pay homage to Germany's unofficial national dish at Rosamunde Sausage Grill. Locations in the Mission and Lower Haight offer 16 varieties of sausage, including classic bratwurst to a lamb or veal sausage. It's best accompanied with a German-style beer at Tornado in the Lower Haight.
Biertgarden
424 OCTAVIA STREET
Inspired by German beer gardens, Biertgarden in Hayes Valley (a sister company to Suppenküche) features six seasonal German beers on tap accompanied with light bar fare. The spacious outdoor patio is filled with long, wooden benches and sparkly white Christmas lights. The pretzels are enormous and tasty, especially when stuffed with cheese.
Steins
731 CLEMENT STREET
Steins German Sports Bar, located in the Richmond District delivers an authentic Bavarian experience with excellent food and drinks. Specialty German beers include imported Franziskaner Hefe Weisse, Spaten-Premium Lager, Spaten-Oktoberfest and Staropramen Premier Lager for only $4 for half a liter and $7.50 for a full liter. Specialty German foods include Wiener Schnitzel, Weisswurst and Bratwurst.
Leopold's
2400 POLK STREET
Located in Russian-Hill, Leopold's specializes in Austrian and German influenced dishes and beers. Antlers, oil paintings and family photographs adorn the walls. Handcrafted pine booths surround a large communal table where large parties often celebrate with a boot-glass of beer.