Halloween Costumes for Every Budget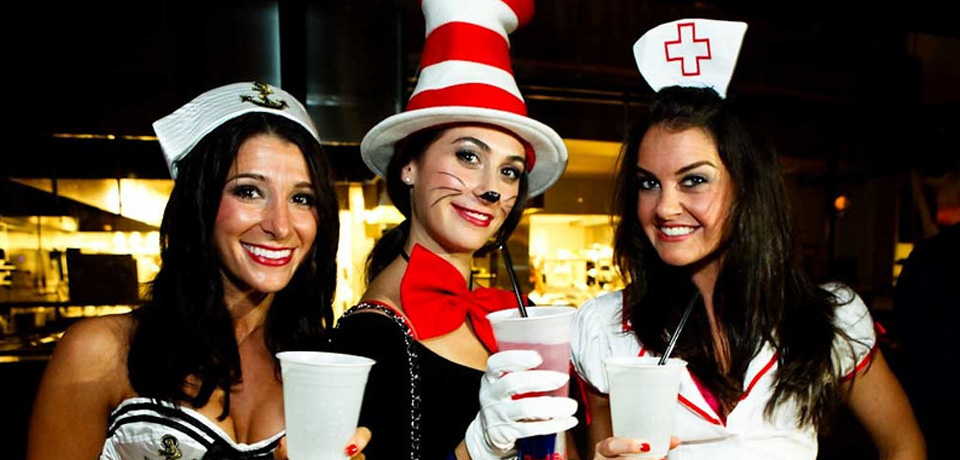 San Franciscans love dressing up and donning a costume all year round, whether the occasion is a Santa-themed bar crawl, Bay to Breakers or just an average Thursday night. It should come to no surprise that Halloween is a very big deal in the city. With parties happening before, during, and after the holiday, there are several options for finding the perfect costume to accompany every event. Here are a few of our favorite shops.
Looking for a Party? Find one with SF Station's Halloween Events Guide.
Costumes on Haight
735 HAIGHT STREET, BETWEEN SCOTT & PIERCE STREETS
Costumes on Haight is a natural choice for the perfect Halloween costume, whether you already know what you plan on wearing or if you're just looking for inspiration. There are racks of full body costumes for rent and for sale, everything from mascots to super heroes to horror movie villains.
Out of the Closet
MULTIPLE LOCATIONS: SOMA, Nob Hill, Castro, & the East Bay
Out of the Closet is full of gently used clothing which belies a wealth of Halloween costume ideas. See that leather jacket on the rack for $20? With a little tweaking and the right accessories, you could be a Hell's Angel or rock legend Bruce Springsteen. Grab a "prom dress" and with a little bit of red paint you could be Stephen King's telekinetic terrorist, Carrie. Also available are wigs in all colors and styles, lederhosen, assless chaps and more.
Costume Party
1058 HYDE STREET
Costume Party owner Spig is a self-proclaimed encyclopedia of fashion by the decade and will offer an earful of advice to make your costume undeniably authentic. The boutique is packed full of hats, wigs, jewelry and makeup and draws big lines as holiday approaches. Just be sure to follow the list of rules posted out front (no cell phones) and everything should be fine, in the good graces of Spig.
A.C.T. Costume Shop
1119 MARKET STREET
A.C.T., one of San Francisco's most prestigious theater companies, started renting its costumes after the 1989 earthquake left the theater nearly bankrupt. The multi-level warehouse space is filled with racks of blazers, hats, shoes and dresses from different eras—all of which were worn by A.C.T. actors on stage in San Francisco. Costume rentals are by appointment only, and it's best to go in with a costume idea.
Ver Unica
437 HAYES STREET
Whether you're browsing their everyday vintage selections, which typically range from $30-$150, or storming through the more eclectic Halloween stash, you're bound to find something unique at Ver Unica. Look for western wear, fun hats, fur and dresses that range from $10-$30.