A Guide to San Francisco Dance Music Record Labels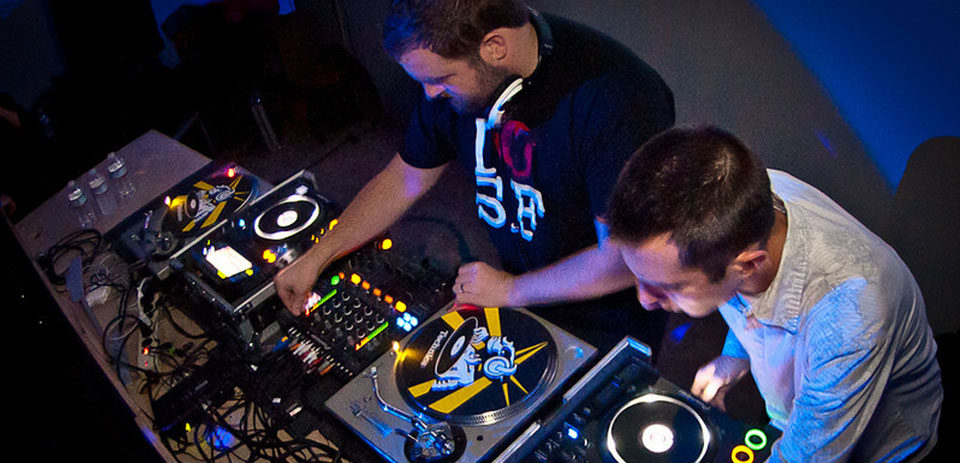 In it's current form, dance music is evolving at an extremely rapid pace. With an expansive sea of releases every week, it becomes difficult to keep up with all the great local dance music SF has to offer. While the list stretches much further, this guide highlights a few of the most progressive and consistent labels currently releasing music from San Francisco.
Looking for a party? Visit SF Station's world famous clubs listings.
Om Records
HOUSE
Om Records is a San Francisco staple. Home to artists like Mark Farina, Kaskade, Groove Armada and People Under the Stairs, most San Franciscans will have heard an Om Records release without realizing it. Since 1995, the label has built up a catalog of more than 600 releases and thrown a wide variety of successful events. Between organizing parties with the likes of Bassnectar and crafting a unique and consistent release schedule, the label founded a clothing company home to designs from acclaimed artists like Sam Flores and Twist.
Dirtybird
TECH-HOUSE, HOUSE
While now an international household name for tech-house enthusiasts, label boss Barclay Crenshaw (Claude VonStroke) has made sure the label never forgets it's humble San Franciscan beginnings. It started in 2005 when Crenshaw's wife bankrolled the label under one condition—if in one year, Crenshaw had failed to make the label a success, she would cut him off. The tactic certainly worked, as Dirtybird now houses some of the biggest and brightest talent in the realm of hip-hop influenced house music.
Temple Music Group
ELECTRO, FUNK, FRENCH HOUSE, HOUSE, DEEP HOUSE
Temple Music Group is the signature label of Temple, a nightclub located in the heart of downtown SF. Just as the many rooms of the club house an eclectic variety of genres, TMG leaves no stone unturned when choosing artists to sign. Their roster is home to a number of acts, including Niteppl and Realboy, that utilize the analog quality of traditional instrumentation while capitalizing on all the flexibility new music technologies offer. The result is usually a form of dance music derivative of rock, soul and swing. TMG has started to dip their feet into deep house, gathering remixes from locals like Jayko to round out their diverse group of artists.
Spundae Black
DEEP HOUSE, TECHNO, PROGRESSIVE TRANCE
Spundae was originally founded in 1993 with the intent of crafting unique house and trance music events all along the West Coast. After decades of successful events, the group welcomed Spundae Black Records, a label imprint dedicated to bringing the same level of professionalism and talent to music creation as event promotion. Their sound is heavily derived from their beginnings in trance and house but with a heavy influence from techno and deep house. You'll hear a number of long, instrumental, club-ready tracks when scrolling through their expansive catalog, mainly focusing on leading percussion elements and ethereal synth design to draw on the best elements of new and old dance music.
Popgang Records
BASS, HOUSE, DISCO
Popgang Records was originally founded by Manics, a duo from San Francisco specializing in summertime moombahton, electro and disco jams. With early releases from themselves and other established local artists like Jayko, the label quickly took off, landing a number of successful club nights and acclaimed releases. Their image is heavily focused on design, utilizing some of the label's designers to keep all clothing and album art in-house. Recently, the original duo Manics rebranded themselves as Popgang DJs and released their first EP '93.' The two track release shows the versatility of the label and reveals possible future exploits in bass music.
Bad Shoes Records
BASS, TECHNO, HOUSE
Bad Shoes Records specializes in the heaviest kinds of techno. Whether it be Cake Eater's manic bass music or label boss MPHD's signature self-titled techno imprint Gastrobass. Their catalog is full of speaker-shattering club tracks featuring big bass lines and prominent percussion. Their roster is also home to a few laid back artists like Education who walk the fine line between techno, deep house and tech-house. Aside from a slew of collaborative parties and anniversaries, the label has seen success in the form of Summersalt SF bookings and opening slots for Mr. Oizo.