Update: SF Bay Area Counties Ordered to Shelter in Place Until End of May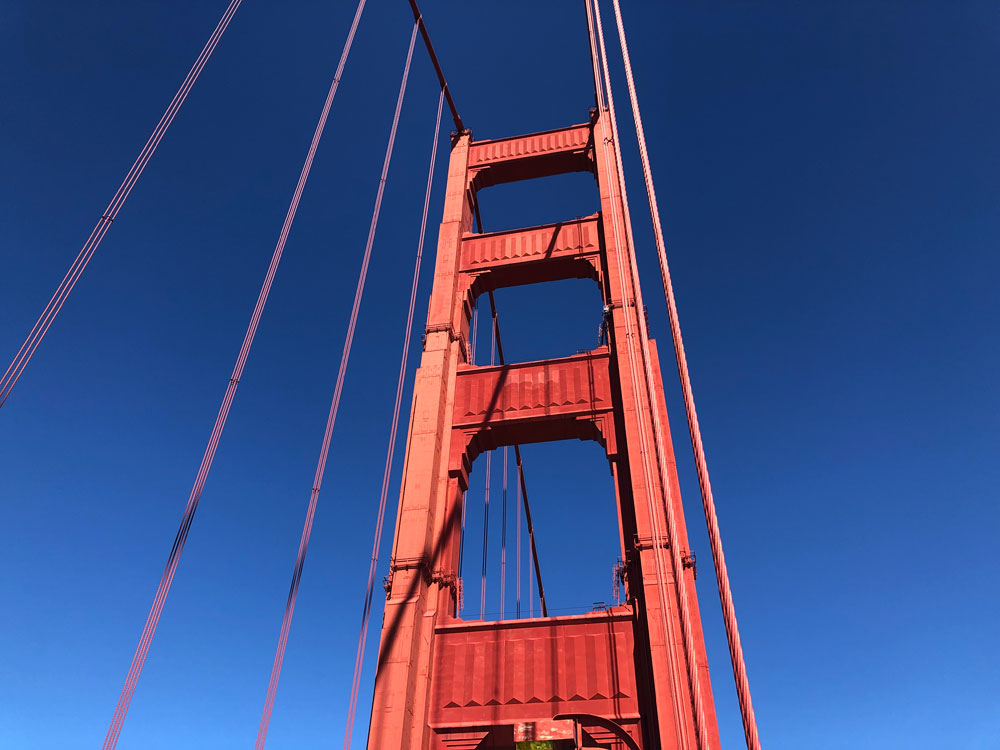 Monday April 27th Update: Mayor London Breed has announced an extension of the Stay at Home order to the end of May. This also includes Alameda, Contra Costa, Marin, San Mateo, Santa Clara Counties and the city of Berkeley.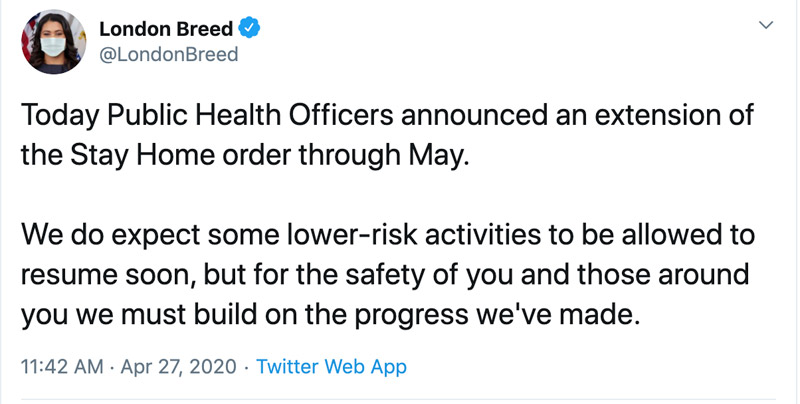 On March 16th:
Everyone is required to stay home except to get food, care for a relative or friend, get necessary health care, or go to an essential job. If you go out, keep at least 6 feet of distance. – Full Details
The mayor of SF has issued that residents are required to stay at home except for "essential needs."
Watch the full briefing for San Francisco on the new Stay at Home order from March 16th here:
"We can't do it alone, we have to do it together." – London Breed
SF Order Details (Read the complete San Francisco Order)
– By law it is an order, a misdemeanor, the order is about educating the public, last resort to apply this law.
– People of who leave will be out of compliance, only essential travel is allowed.
– You can leave but you will be out of compliance if you return back to the county, if it's not essential travel.
– All travel, including but not limited to walking, biking, driving, or taking public transit is prohibited, except to perform Essential Activities, operate Essential Businesses, or maintain Essential Government Functions. Individuals may go on a walk, get exercise, or take a pet outside to go to the bathroom, as long as at least six feet of social distancing is maintained.
– $10 million paid leave for those effected by virus
– Advance sick pay for employees.
– Moratorium on residential evictions
– All bars are ordered closed, restaurants delivery only
– Short term for the possibility of having more of an impact of our public health
– April 7th tentative end date, could be amended to lengthen or shortened based on expert advice.
– Police and Fire Dept., and essential services to continue.
– Banks, Pharmacies, Grocery Stores will remain open.
– The city will be doing more for local businesses like bars and restaurants, details to come later.
"Time now is not to panic, it's for us to come together."
"Where can I get a coronavirus test?" information from the SF Chronicle regarding available testing at 9 Carbon Health locations:
A doctor's order is not needed, but Carbon Health strongly urges patients to first use the free online coronavirus risk assessment screening tool to assess their own risk before seeking a test. You do not have to be a Carbon Health patient to seek a test; any California resident can get one. It takes 3 to 6 days to get results."
Novel Coronavirus Safety Information at sf72.org