Meet Hamilton Cast Members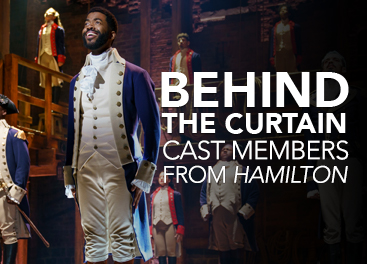 If you've ever wanted eavesdrop on "the room where it happens", this might be your chance. Join Hamilton cast members at National LGBTQ Center for the Arts on Valencia Street, where they'll discussing all kinds of things; from their personal lives, to their profession, with Chronicle reporter Tony Bravo.
Sunday, February 23rd: Behind the Curtain: Cast Members from Hamilton
…learn about the cast members' personal journeys and what they've learned about themselves and our nation while performing the show at BroadwaySF's Orpheum Theatre. Discover techniques about how they stay present and in tip-top shape to perform eight times a week. As some of the panel will include those from the LGBTQ community, expect a lively discussion about what it means to be an LGBTQ artist in a Broadway show in 2020. Don't throw away your shot!