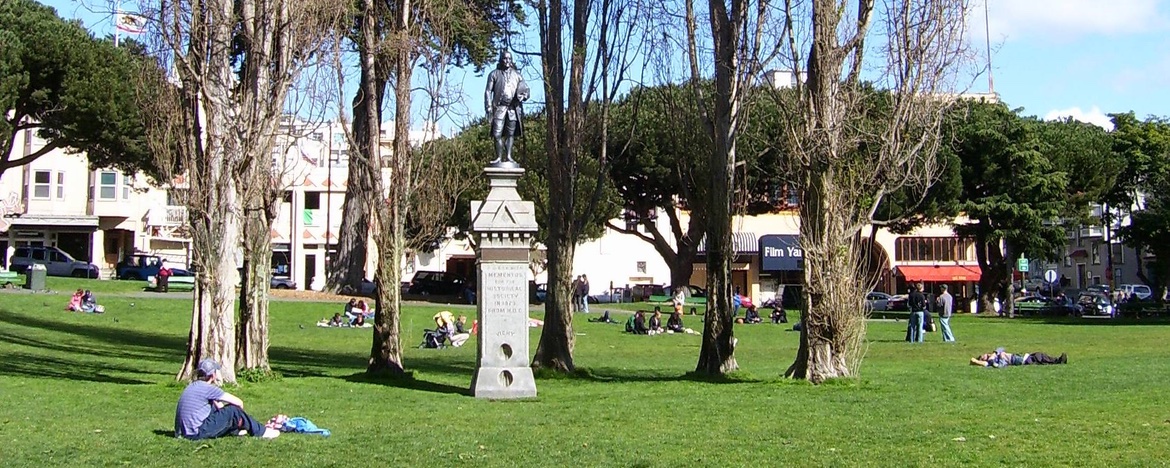 Washington Square Reopens Just in Time for Winter
Washington Square is one of those places that holds a special place in San Francisco's collective psyche. The park has always been the central meeting point in North Beach. St. Peter & Paul church on one side, the bustle of the Columbus Avenue on the other side, Tai Chi in the park; it all has a bit of an urban village feel. But when it came to sitting on the lawn in the park, that was a bit more of a hit or miss proposition. Those familiar with the park will remember how swampy the lower section of the lawn could get.
So, after a $3 million upgrade, as we welcome the park re-opening to the public, we also welcome the first significant storms of the winter. The project, that was intended to save potentially 2 million gallons of water a year, should have a side benefit. It should make the 172 year old park "greener, drier and more accessible." And if all goes as planned, on that next sunny weekend when you plop down on the grass, it will simply complete the picuresque setting and not leave you with a wet, muddy bottom.
Photo Credit: SujoyG, image edited to fit the article formatting.