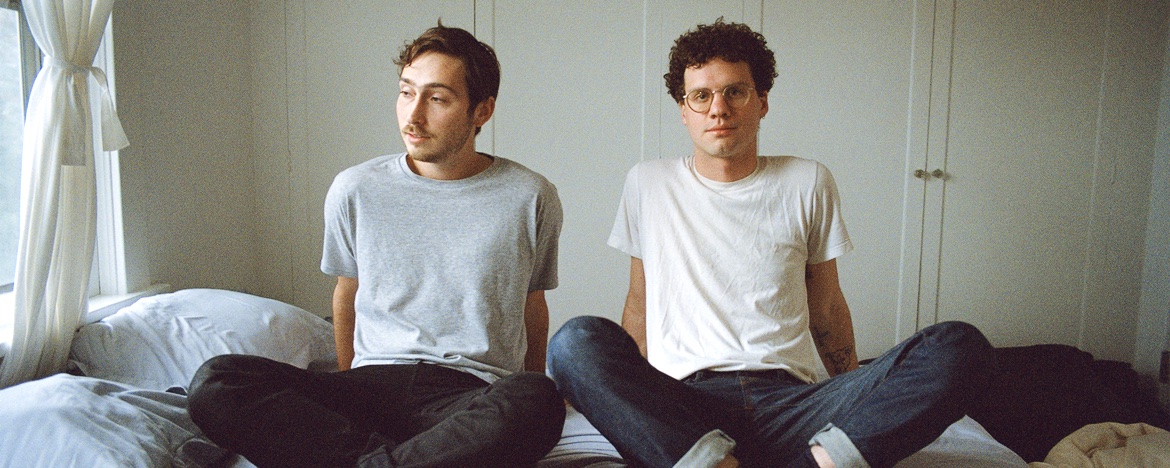 Whitney's Halloween Show in a Barn & November at The Warfield
Whitney blesses the Bay Area with two different shows as part of their North American tour following the release of their much anticipated Forever Turned Around. The album, released recently on Secretly Canadian, is full of songs about friendship, relationships, and the loss and strains associated with each. Themes of giving up, loneliness, heartache and confusion are delivered with such desperately sad inflection from singer Julien Ehrlich that it's hard not to feel a little sad listening. But in a soothing way.
After their wildly successful debut album Light Upon The Lake in 2016, bandmates Julien Ehrlich and Max Kakacek's partnership strengthened and supported the creation of their sophomore release. "Our friendship has kept us going even though so much has happened in the years since we started the band," says Ehrlich.
The bandmates' friendships have helped to create a fluid and open songwriting process. They say they're always ready to take feedback, to hear the negative because that is the only way to improve. "The way it ends up working is one of us comes up with a basic idea for a song and the other person serves as the foil to complicate that idea. We ask, 'What can we change to make it more interesting?'" says Kakacek.
Some songs have a little twang, many have some of those signature horns, and of course, those falsetto vocals.
"Has your heart grown heavy by now?
'Cause mine's already on the ground
Spent a long cold winter thinkin' about
The way forever turned around"
Title track, "Forever Turned Around" is lovely conclusion to the album that sums everything up nicely and again, rather sadly. "Forever Turned Around" feels like that moment when you realize that something is ending, but it's well before the part where you feel like something new is on the horizon. Sometimes we get stuck in that first part for a while.
We're excited to cozy up and see them this fall for two different Bay Area shows.
For those of us who are feeling a little spooky, join the Whitney folks for a special outdoor concert at a barn in Sonoma. The Old Redwood Barn folks encourage you to "come as you aren't" and will be hosting an array of Halloween-related festivities. BOO! What better way to feel the Halloween haze than to look up at the twinkly stars, hope for a bat, and to admire your fellow concert-goer's costumes? Curious what Ehrlich and Kakacek will be dressed as? Bets are on.
The following night they'll be playing The Warfield to a nearly sold out crowd so you may want to snag your tickets soon. What a lovely way to welcome fall.
Photo Credit: Olivia Bee