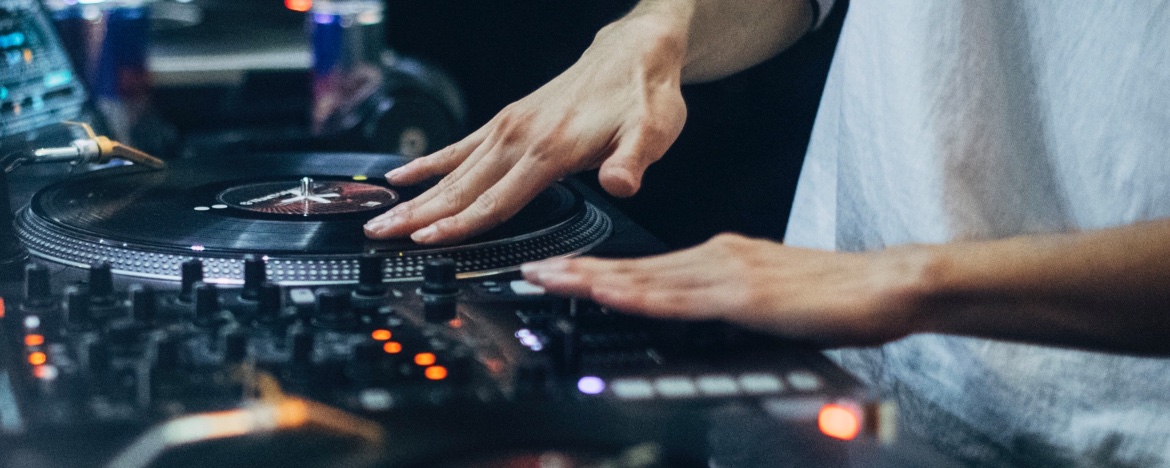 Red Bull 3Style National Finals Coming to The Midway
Red Bull 3Style is one of the largest global DJ competitions in the world and the 2019 USA National Finals is taking place in San Francisco (December 8, 2019 at The Midway). Six amazingly talented DJs come together in what should be a prime turntable battle royale; with the winner representing the United States at the 2020 Red Bull 3Style World DJ Championships in Moscow.
Participating DJs on December 8th include:
Lazyboy

Matsu

Dynamix

DJ Fingersmith

Chris Villa

Shane Canfield

Judges include DJ Jazzy Jeff, Four Color Zack, DJ Puffy, and 2019 3Style World Champion, J. Espinosa.
More about 2019 Red Bull 3Style USA Championships
Now in its monumental tenth year, Red Bull 3Style was originally created in 2010 to advance and celebrate the culture of DJing. The rules of Red Bull 3Style are simple:

Each competitor plays a combination of at least three musical genres in their 15 minutes, aiming to impress the panel of judges and get the crowd on their feet.

The score points are divided into four categories: Originality, Skills, Music Selection, and Crowd Response.

This year, 120 DJs will compete in 20 National Finals all over the world and the winners of those rounds will head to the World Finals in Moscow. Four Wildcards will be announced following the completion of National Finals in February 2020. The Wildcard category is open only to DJs from countries not hosting a National Finals event. The Wildcards are awarded by the International Judging Panel and will compete alongside the National Champions at the World Final.

The USA National Finals has tapped some of the most celebrated names in DJing to judge the competition, including DJ Jazzy Jeff, Four Color Zack, DJ Puffy, and the Bay Area's very own, J. Espinosa. Espinosa took home the crown as the Red Bull 3Style World Champion at the 2019 World Finals in Taipei.

"I'm thrilled to have had the opportunity to work with Red Bull 3Style as a World Champion for the past year. Throughout this time, it's been an amazing journey and a great experience to help Red Bull advance the culture of DJing and entertain music-lovers around the globe. Each year, whether I am competing or judging, I've witnessed so many unforgettable moments where world-class DJs from all over share their talents and I'm looking forward to seeing what they bring to the Bay Area in December!" said J. Espinosa.

This year's talented group of 2019 USA National Finalists include:

DJ Lazyboy: With over 19 years of experience, DJ Lazyboy separates himself from the competition with a high level of performance skill, creative mixing, and vast knowledge of music across countless genres. He has recorded projects with Snoop Dogg and Artifacts, and has performed on stage with Mobb Deep, Too $hort, Of Monsters and Men, Cake, Bone Thugs n Harmony, Mario, Mya, Madlib, Mos Def, and more. Check him out on Instagram at @djlazyboy

Matsu: Representing New York City, Matsu leaves no track unturned for an unforgettable night, every night. Matsu has won countless DJing awards and has performed at venues, festivals, and colleges around the world. Check him out on Instagram at @matsu

Dynamix: Four-time Red Bull 3Style veteran, DJ Dynamix is a master of mix, playing his world-famous beats across the globe. Check him out on Instagram at @dynamixif2

DJ Fingersmith: With 10 years under his belt, this master scratcher, best known for his performances featured on DJCity, is currently sharing his expertise as an Instructor at the Scratch DJ Academy and spinning events all over the New York City area. Check him out on Instagram at @djfingersmith

Chris Villa: Hailing from Arizona, Chris Villa will amaze fans with his high-energy and gravitating personality. In addition to appearing in set lists across the world, he is also the in-game DJ for his home city, the Arizona Diamondbacks. Check him out on Instagram at @djchrisvilla

Shane Canfield: This open-format DJ out of Illinois is known for his 15-minute deep house mixes. As a first time finalist, Shane Canfield will wow the crowd with his smooth transitions and drops that will be sure to catch you off-guard. Check him out on Instagram at @shanecanfield

These national finalists were selected based on a 5-minute online video submission, which was open to DJs across the world. DJs are judged based on the quality of the performance shown on the submitted video, as well as biographical information and their existing pieces of work. A panel of international judges chooses the top 6 National Finalists for each region.