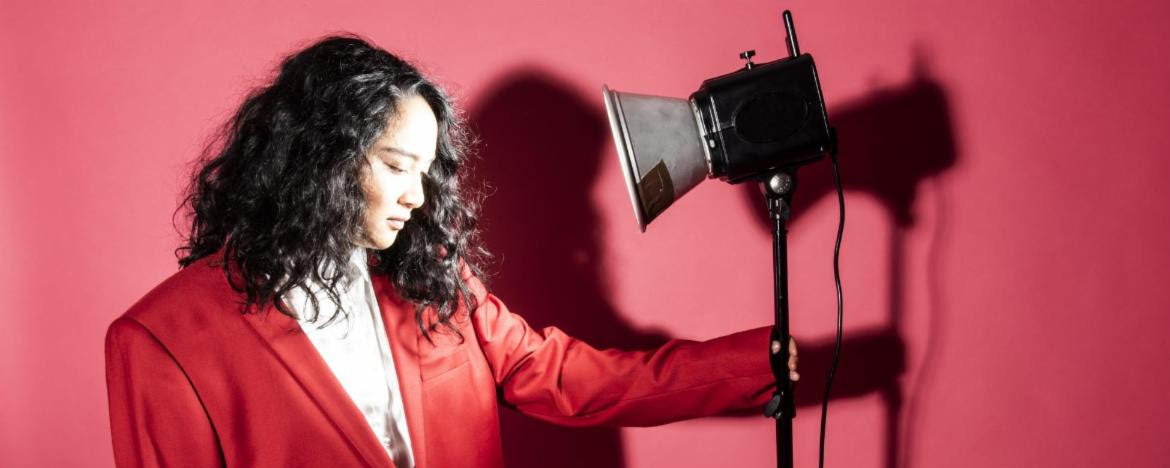 Jay Som at The Fillmore with Boy Scouts & Affectionately
"Tenderness is all we've got"
What an experience it is to plunk down and listen to Jay Som's Anak Ko from beginning to end. Anak Ko ("my child" in Filipino) is the sophomore album of Melina Duterte, who, after the massive success of her debut album Everybody Works, took a weeklong solo sojourn to Joshua Tree and wrote an album so sonically different than her first, that we did a little double take.
While their first album had a more lo-fi bedroom rock feel, Anak Ko is bigger and juicier shoe-gaze rock, and for the record: Duterte recorded, produced, engineered and mixed the album herself. We are damn sure pleased at the results. Opening track "If You Want It" is like strapping your helmet on, hitting the open roads and off you go into an emotional, empowering world of fat and juicy basslines, melting pedal steel, the occasional strings, and guitar solos that make a lady feel jealous.
A jam particularly noteworthy for its funky wholesome bassline is "Devotion." It's got a room-encompassing, planetary momentum that takes you the hell away and just when things start to feel heavy, the track ends, the sweetest "Nighttime Drive" begins, and we're safe and sound. Those strings, tambos purity wrap us up nicely.
Song "Crown" has one of the strongest build-ups on the album. Where did those tasty guitar solo come from? The wide open abyss of the soul, I suppose. We'll leave the rest of the listening experience up to you but please do enjoy the video for "Nighttime Drive."
Jay Som will be playing The Fillmore with bandmates Zachary Elasser, Oliver Pinnell and Dylan Allard. Although they've recently relocated from the Bay Area to Los Angeles, we still like to stake our Bay Area claim.
~~~~~~~~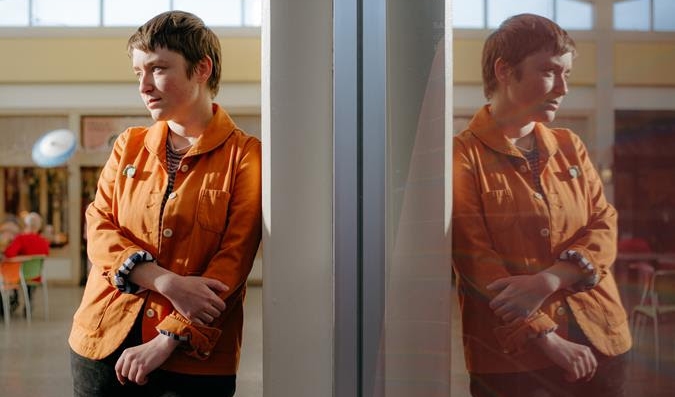 Joining the bill are one of Oakland's dearest, Boy Scouts, who releases Free Company on August 30 on Anti Records. The band has gotten quite a lot of love in recent months. Front person Taylor Vicks worked with good friend and fellow musician Stephen Steinbrink on the new album. Free Company is sophisticated and hearty. We love "Expiration Date," for its distorted tweaks and that tiny touch of grunge.
~~~~~~~~

Speaking of distorted, another purity on the bill is Affectionately, out of Brentwood, California. Some funky sounds happening on their latest, "Shadow You Become" and we are down for it.
Blessings to The Fillmore for gracing us with such a solid night of music. We suggest snatching tickets soon before they're sold out.
~~~~~~~~

Jay Som with Boy Scouts & Affectionately
Saturday, September 14th, 8pm
at The Fillmore, 1805 Geary Blvd at Fillmore, in San Francisco
Photo Credit: Boy Scouts by Ulysses Ortega