Don't Miss These 10 September Concerts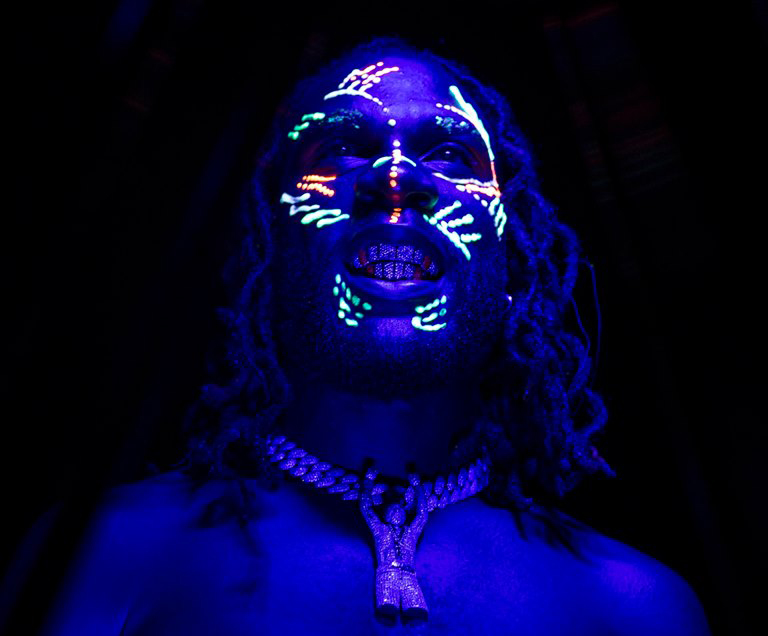 Some of the Bay Area's biggest venues awake from their summer slumber as the fall concert season officially gets underway in September. Hang on! It's the busiest time of year for live music, and some leading local acts are getting in the mix with high-profile shows. Check out your options…
~~~~~~~~

September 2nd: 8th Annual Hiero Day (LOCAL MUSIC)
Hiero Day is back for its 8th year, and it's still kind of amazing that the event even exists. Where else in the world can you find an all-day block party that celebrates a local hip-hop crew? Of course, Bay Area fans throw down every year with emerging artists, legacy acts, and a headlining set by Hiero. Highlights this year include Adrian Younge and Ali Shaheed Muhammad's Midnight Hour, the seemingly odd couple Pete Rock and Yukmouth, East Bay OG Spice 1, and Van Jess, Nappy Nina and many more representing the new school.
~~~~~~~~

Septembr 6th: Tycho with Poolside @ Greek Theater (LOCAL MUSIC)
Tycho, led by San Francisco's own Scott Hansen, is firmly established as the go-to source for sonic landscapes that feel more like a chill extended journey than the thrilling roller coaster drop of other forms of dance music. His sound takes an interesting turn on the new LP Weather, which covers new ground with vocalist Saint Sinner. Poolside provides support for the perfect weekend kickoff at the Greek.
~~~~~~~~

September 6th: Metallica & San Francisco Symphony @ Chase Center (LOCAL MUSIC)
Here's your chance to see the much-anticipated debut of San Francisco's newest venue and home to the Golden State Warriors. Metallica celebrates the future of large-scale music and sports events in SF at the Chase Center with a look back at their past. The band's pairing with the San Francisco Symphony will revisit S&M, an orchestral collaboration released with the symphony back in 1999.
~~~~~~~~

September 7th: K.Flay @ Fox Theater (LOCAL MUSIC)
After years of putting in work at local venues like the Rickshaw Stop, Bottom of the Hill and small festival stages, K.Flay returns to her old stomping grounds with her biggest Bay Area show ever – a headlining slot at Oakland's Fox Theater. It's already been an eventful year for K.Flay, who dropped her latest LP Solutions in July with the LGBTQ+ friendly single "Sister." She went public with her year-long relationship with fellow musician and Interscope labelmate Miya Folick in June.
~~~~~~~~

September 7th: Due South with Giraffage @ Jerry Garcia Amphitheater (LOCAL MUSIC)
Ever been to Jerry Garcia Amphitheater? It's worth the trek up the hill at Portola's McLaren Park to check out a hidden San Francisco gem, and you'll be rewarded with an intimate free show featuring local electronic music producer Giraffage. The second edition of the Due South free concert series also features Astronautica.
~~~~~~~~

September 14th – 15th & 21st – 22th: Sonoma Harvest Festival @ B.R. Cohn Winery
Live your best life in Wine Country with four days of music covering two weekends at Sonoma Harvest Festival. Rolling vineyards serve as the backdrop for the amphitheater at B.R. Cohen Winery as headliners Ben Harper & The Innocent Criminals, Ms. Lauryn Hill, Chvches, and Death Cab For Cutie take the stage. The supporting lineup is stacked, too.
~~~~~~~~

September 14th: Jay Som @ The Fillmore (LOCAL MUSIC)
Jay Som's sophomore album Anak Ko picks up right where her celebrated and critically acclaimed debut Everybody Works left off. It's full of sincere and chill indie rock tracks that sound a bit more polished than the bedroom recordings that inspired her first album. You'll hear a subtle new groove, too.
~~~~~~~~

September 21st: Burna Boy @ The Fillmore
Nigeria's hottest export Burna Boy returns to the Bay Area for two nights of "Afrofusion" – a style that covers the African diaspora with elements of Nigerian music, dancehall, hip-hop, and R&B.
His "African Giant" tour is the real deal. The first night of his stop at the Fillmore sold out quickly, before a second show on Sept. 21 was added.
~~~~~~~~

September 24th: Lee Scratch Perry @ The New Parish
The maniacal Lee "Scratch" Perry is unrelenting in his reggae wizardry. At 83 years old, he still commands the stage at deep and dank reggae parties around the world. Don't miss a reggae and dub originator.
~~~~~~~~

September 28th – 29th: Rolling Loud Festival @ Oakland Coliseum Grounds (LOCAL MUSIC)
Look no further than Rolling Loud to see what's up with rap music in 2019. A few radio staples anchor a lineup packed with new underground talent. Saturday will be bananas with Future and G-Eazy headlining, and expect nothing less with Migos and Lil Uzi Vert holding it down on Sunday. The local contingent is strong with appearances by Kamaiya, OMB Peezy, Philthy Rich, Rexx Life Rajj, Saweetie and more.
Plan your month with SF Station's complete concert calendar.