Put These September Food and Drink Events on Your Radar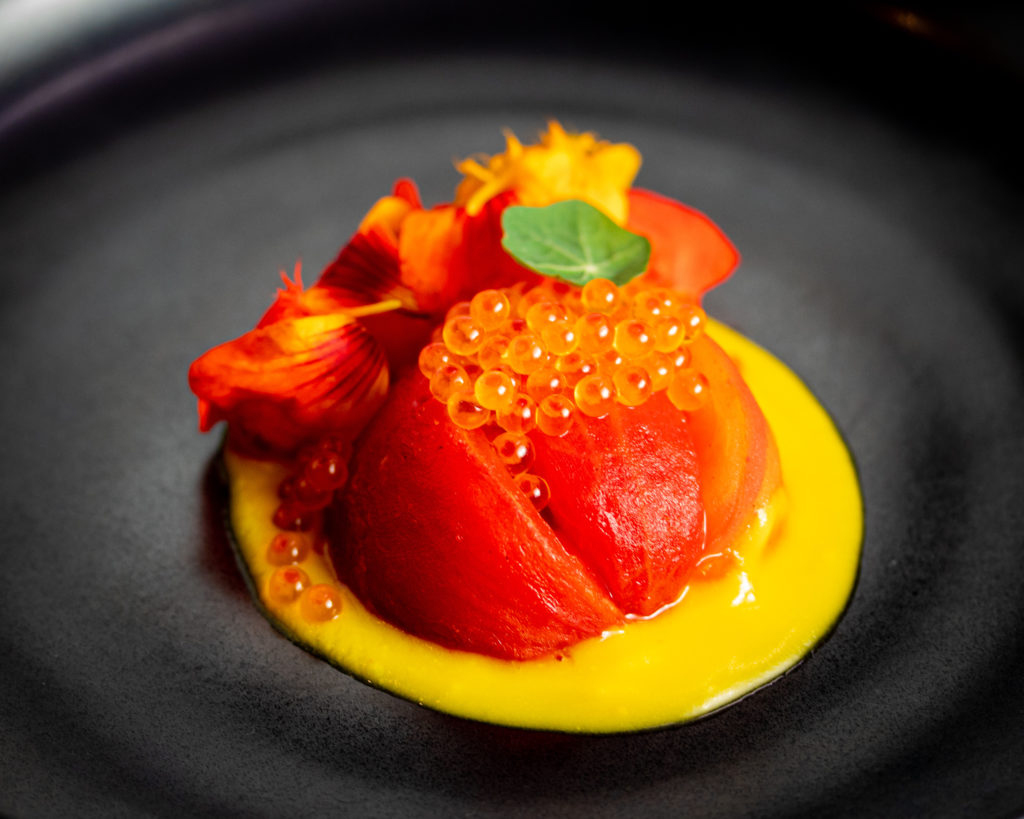 Summer might be officially ending, but San Fracisco's best act for weather is only beginning. Warmer nights and sunny days abound; perfect for a Hawaiian brunch, a rum-filled night or even high tea at 5 o'clock. Why not? You live only once. As always, we gathered a list of the month's most delicious events. Dig in!
~~~~~~~~

September 5th: Sip Rum at Last Rites
Last Rites isn't just a tiki bar, it's a self-described 'Polynesian Noir adventure bar'. This month, the Duboce Triangle spot is hosting a special fresh cane rum tasting, starting at 5pm. Brands like Saint Benevolence, Boukman, Kō Hana, and Clément Canne Bleue will offer tastings and cocktails for purchase, highlighting fresh cane (Agricole style) rum. What better way to spend a Thursday night?
~~~~~~~~

September 7th: Hear Rick Bayless at CIA at Copia
Conversations at Copia is a new series of real talk around the food business, hosted by writer and educator Andrew Zimmern. This month, Chicago's Mexican food legend Rick Bayless will join local soul food trailblazer Tanya Holland from Brown Sugar Kitchen, and writer Michael Twitty, author of The Cooking Gene, for a very timely conversation titled, Culture & Cuisine: What Does it Mean to Be Authentic and Who Gets to Cook What? Tickets are $95 (including a pre-talk mingle with the panelists).
~~~~~~~~

September 8th: Tea and Downton Abbey at the Proper
Who's excited for the upcoming Downton Abbey film? The answer, we suspect, is 'absolutely everyone'. To mark the occasion, the beautiful Proper Hotel is scheduled to host a special high tea service, with several seatings from 2pm to 5pm. For $40, feast on a variety of tea snacks (including English cucumber finger sandwiches, naturally), cream puffs and other delights, with the option to add boozy cocktails. Even better? Guests will be given tickets to the film's prescreening happening September 18th at 7pm at the Century 9. Reservations can be made via OpenTable.
~~~~~~~~

September 12th: Eat Pastries with a Cause at Bluestem Brasserie
The centrally located spot is hosting its 2nd Annual Bake the World a Better Place bake sale, from 5pm to 7pm. The event's proceeds will benefit CUESA's Foodwise Teens program. But do you really need a charitable reason to nibble on creative sweet carbs by the people behind the pasty menus at Arizmendi Bakery, b.patisserie, Liholiho Yacht Club, Mr. Holmes Bakehouse and many more distinguished San Francisco establishments? Tickets are $60.
~~~~~~~~

September 14th: See Red at the San Francisco Bloody Mary Festival
San Francisco is one of the nations's 10 cities to host this annual event. The festival is geared to showcase the morning cocktail's versatile side. Held at SOMArts, local bars and restaurants will be tasked with preparing their most creative, wacky version of the drink. And the audience gets to vote for crowd favorite. Bites (and lots of funky garnishes) will be provided, to balance it all out. Tickets are $45 or $55 for a VIP tasting.
~~~~~~~~

September 21st-22nd: Have Fun at Eat Real Festival
The Oakland food festival is back for another round, bigger and better than ever. Stroll around gorgeous Jack London Square, and nibble on bites from dozens of Bay Area food magicians, from Jeepney Guy to Aburaya. On-site cooking classes, food demos by local chefs, DJs and a kids play zone complete the picture. Free.
~~~~~~~~

September 24th: Indulge and Celebrate Lazy Bear
The fancy and fabulous dining club is apparently turning 10 this year – five of which were spent as an underground, semi-secret destination. To mark the occasion, "The Bear" is throwing a limited-seating dinner with alum chefs and exclusive dishes, bringing back (for one night only!) Lazy Bear's original lottery system. The menu hasn't been released yet, but rest assured it will be a complex stunner. Tickets are priced as the original menu was ($125) and include all the beverage pairings. FYI, these days the price tag is $189 minimum, so seize the opportunity. More info.
~~~~~~~~

All September Long: Escape with Trailblazer Tavern
September is famously back-to-reality gloomy, with work routines replacing leisure and wanderlust. Escape to Hawaii, even it's pretend for a day. Trailblazer's newly launched Saturday brunch, features crazy-fun dishes like shrimp toast on Japanese white bread, Loco Moco eggs and Mochi pancakes. Elaborate brunch-appropriate cocktails are also available (if a passion fruit Mimosa won't chase September doom away, nothing will).