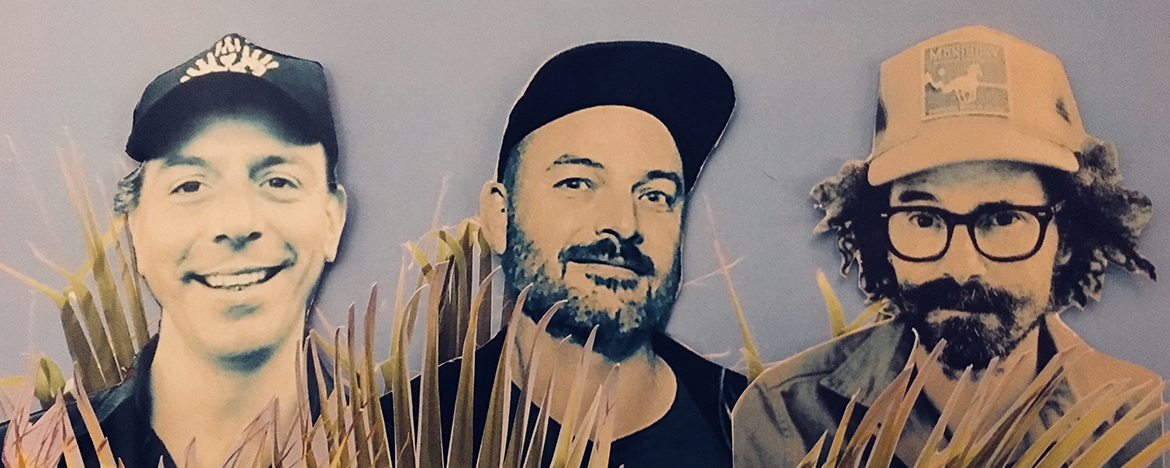 Panchaeans and Tropa Magica Bust Oakland's Starline in September
The indie psych-pop group Panchaeans (a reincarnation of Pancho-San), whose members have played with some big names throughout the years, are coming to Oakland. Panchaeans, named for the mythical Greek island, is comprised of songwriter Patrick Abernethy (Rogue Wave, Beulah), drummer Pat Spurgeon (Rogue Wave), bass player Joe Lewis, and a rotating cast of guests when they play live.
In July, Panchaeans released their first EP, Telecommuting. Collectively the songs have a little Spoon, The Shins, and a warm, room-encompassing bigness reminiscent of ELO. Panchaeans has a sense of humor and humility in their lyrics; they're approachable but complex. Opening track "Modern Insomnia" builds with just the right amount of epic growth to take you there.
Perhaps the most poppy of the tracks is "Mean It/This Time". It's Wilco meets Elvis Perkins with a baseline that caries the hopeful song with a lovely embrace. And for all you nerds out there, it's also mixed great and feels phenomenal in a pair of headphones. Brace yourself for the middle of the track where the room dissipates into a melodic cascade of guitars.
Title track "Telecommuter" is for those who enjoy some primo jam moments. We're really reminded of the band's alternative roots on this one. The chugging guitars are lightened by the intergalactic video game noises zipping in and out and we're on the edge of our seats for the live lineup.
~~~~~~~~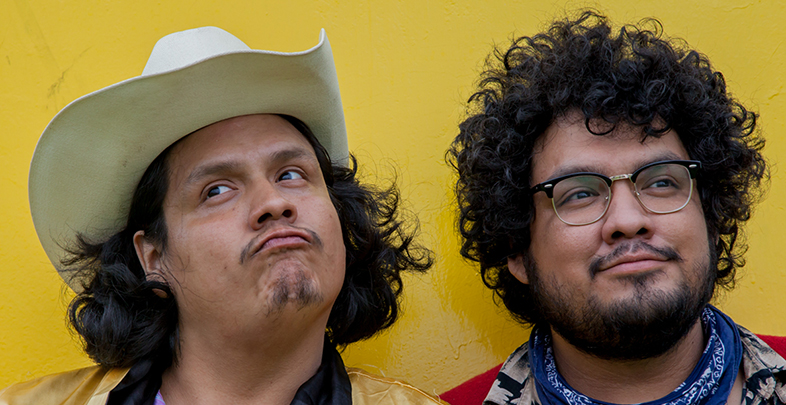 Headlining the balle-room that night will be the aptly-named Tropa Mágica and my lord, bring your dancing shoes. The cumbia-infused psych-rock duo is made up of brothers David and Rene Pacheco, who proudly come from East L.A. Their music is inspired by the Roots of Chica and psych rock and we hear their influences married beautifully. The Pachecos say they were unable to properly play cumbia rhythms but learned in their own style and the result is something pure and magical.
Their debut LP (self-titled) is a breath of excitingly fresh air. Some tracks are in Spanish, some in English; some are peppered with disco vibes and all are backed by the most killer drumline. If you want a solid starting place, let it be "Disco Queen." This song brings me back to places I've never even been.
Now fulfill yourself with the rhythms of the Pacheco magic. For a taste of the roots, humor and purity that is Tropa Mágica, please enjoy the following video and we'll see you in September.
~~~~~~~~

Tropa Mágica with Panchaeans
Thursday, September 12th, 7pm
at Starline Social Club, 2236 Martin Luther King, in Oakland
Photo Credits: Top photo of Panchaeans taken by the band, while the Tropa Mágica photo was taken by Rafael Cardenas