Day 1 Recap of Outside Lands 2019: Lil Wayne, Brasstracks, San Holo, Counting Crows, blink-182, The Lumineers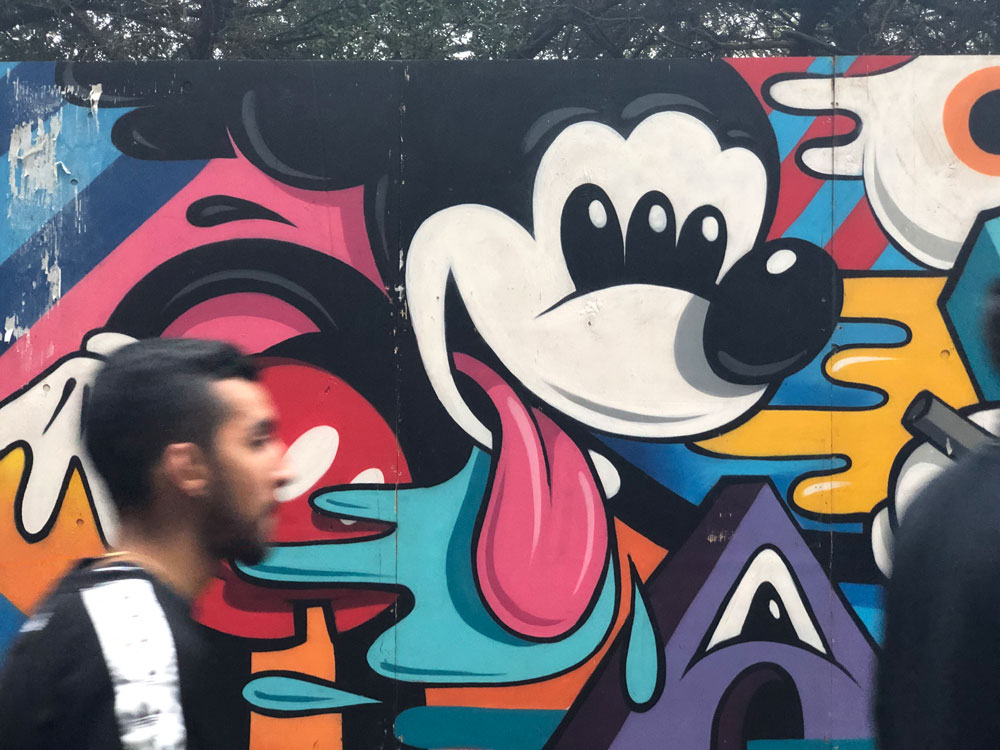 Under nearly 80 degrees of sunshine, Outside Lands kicked off the twelfth year of the annual outdoor music festival. We summarized the first day with a quick round-up of highlights. Stay tuned for additional recaps of the next two days.
Sunny vibes early on in the day were a strange but phenomenal sight, and that warmth did eventually transition to the typical end-of-summer Karl the Fog evening takeover. Visibly increased security was a shocking but welcome sight given the obvious concerns stemming the recent shooting tragedy in Gilroy. There were some stage audio issues in the early moments, but those were quickly resolved. In general, there was plenty of space for attendees to navigate the park and manageable lines, including bulked up water stations. The positive community vibe that Outside Lands consistently creates was evident on day one throughout the afternoon and evening.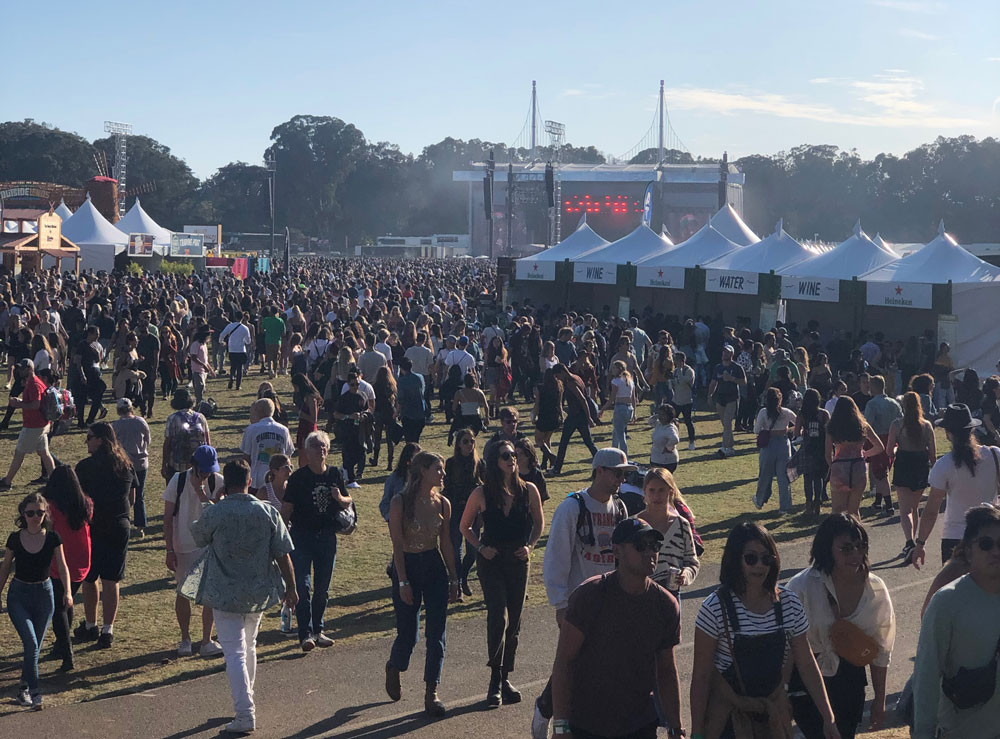 Lil Wayne brought out his lead MC to start the first 20 minutes of his set, which was not something the eager festival attendees wanted to see. Weezy did ultimately appear and settle in, dropping twisted bars from hit rap tracks. The blazing, direct sun at the Lands End stage made it difficult to endure.
Brasstracks was perfect for the Panhandle stage, blasting jazzy and funky electronic vibes to a hyped crowd. The New York brass and percussion band brought out vocal guests hailing from New Orleans to help add melodic layers. Most enjoyed their instrumental redubs of classic R&B tracks.
Blink-182 played plenty of nostalgic punk rock songs from their hit records, making for an upbeat set. A cringe-worthy moment came when the rockers told the crowd they were contractually obligated to play more songs. Nevertheless, tons of fans could be seen jumping up in down with youthful exuberance. Like previous shows, the trio sang both their favorites as well as an impromptu, expletive-filled medley.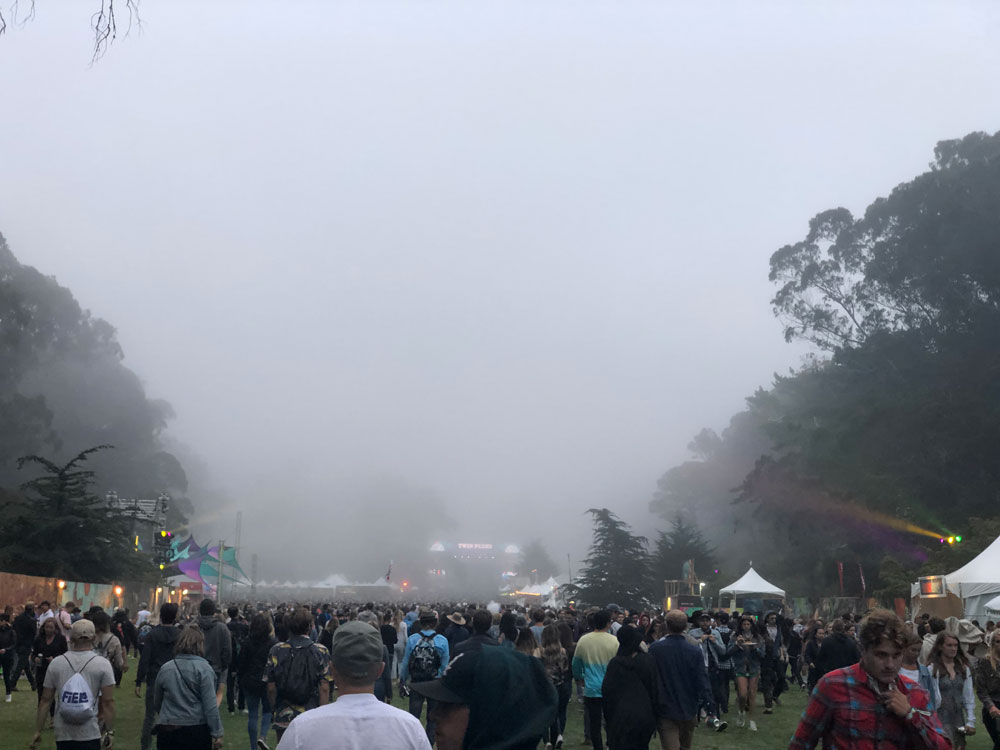 By the time electronic act San Holo blew up the Sutro stage, dense fog had fully settled into the park (as expected), and this made for the perfect scene. Stage lights glowed colorfully through the grey glaze above his decks, while a large crowd soaked in the beats, swaying and bobbing throughout the grassy bowl.
An intimate group gathered for Counting Crows, a sentimental band that brought back memories for many of younger years. Lead singer Adam Duritz and his jet-black dreadlocks played slightly extended versions of tracks like "Round Here," which felt like the ideal way to start the evening.
The night concluded with an incredibly impressive and moving set from The Lumineers. The Denver folk rockers played one of their live show tricks, taking their instruments into the crowd to bring the audience closer. They achieved this by climbing and performing atop a mechanical riser, interlacing a few solemn tracks like "Gloria" from their upcoming album with their classic, older singalongs like "Ho, Hey" and "Flowers in Your Hair" to the captive audience's delight.
See Also: Outside Lands Festival Friday in Photos