Nick Murphy Evolves from Chet Faker and It's All About the Music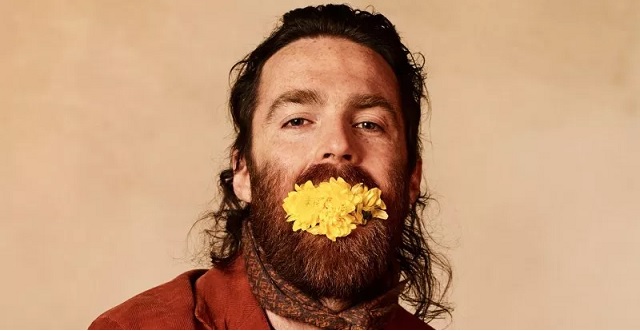 Singer and multi-instrumentalist Nick Murphy recently made a big pivot; deciding to release new music under his real name after a string of success performing as Chet Faker. He sought to return to his roots to refocus on the music. That's the most important thing.
Through intense self-examination and self-development, he created Run Fast Sleep Naked; a hypnotic sound kaleidoscope that reflects his recent efforts of trying to be better, facing up to emotions, and doing what feels right. He hopes his honest sharing of himself will help others follow a similar path of self-discovery.
~~~~~~~~
To preview his upcoming show at the Fillmore on June 14th, we asked Nick about his inspiration for the new material, the unique setup for his live shows, and his favorite memory of San Francisco.
~~~~~~~~

Where did you get the inspiration for the album title?
Run Fast Sleep Naked… I've actually had that title or mantra since I was a teenager. When I was 16 or 17, I used to write a lot of poetry when I was younger. I was kind of this hopeless, drunk romantic. I would come home wasted and write poems and stuff like that. The title of my first album was always supposed to be "Run Fast Sleep Naked," which is kind of a personal philosophy when I was that age, and it still is. It's about engaging life and being voracious and try and consume all the good things. Suck the nectar out of it. I guess somewhere along the way, when things blew up with the Chet Faker stuff, I just forgot about it. I don't think that title would've fit with Thinking in Textures or Built On Glass. I kind of forgot about it. Last year when I was finishing this record, I stumbled back across that title and thought this is perfect. This is exactly what this record is about.
Did you try to make the sounds distinctly different than Chet Faker or is making work as Nick Murphy more of a personal rebrand to get back to your roots?
I think it was more the latter. I can't say for sure what's going on there because it's really an intuition for me. I think once I started considering, for a while I wanted to put music out under my name because I have so many influences and I make so many different kinds of music. I guess I felt a little bit limited by what people expected from the Chet stuff. I felt if I could put it out under my name, people would understand I'm just this person and I can be a bit more fluid with it. For me, it's funny, because I really don't have a great answer for it. I'm just following an intuition and a gut instinct. I know it has helped with the music. It has helped me write. Once I started thinking about putting music out under my name, all this new music just came flooding out of nowhere. I just thought, ah, 'I have to do that.'
I will also say, a big part of it for me was to also prove to myself that the music was the most important thing. I think things have gotten so big and popular. It's easy to say I'm doing it for the music when you don't have success. But when I got a lot of success and things went really well, I think I really had to do this as well to prove to myself, no, the music is the most important thing and it's not about how big is my brand or how many followers do I have. I know it seems kind of silly, but in my head, I probably have a bit of black and white philosophy the way I approach the world. I think it was just necessary for me to push through whatever weird little wall I was in. I understand it's confusing for a lot of my fans and I'm sorry. I do want you to know it's absolutely all about the music you know?
Do you have any fond memories from visiting San Francisco?
I've been there a few times. I actually do have one particular great memory. It's just this one day about two years ago. I was in town and with some friends and we just hired bicycles for the day and just rode around town. It's such a simple memory I guess, but it really does stand out in my mind as such a nice day. I remember getting into some crazy hills, but we rode around, sat in the park. It was a really nice day. I think I'll always remember that.
Is there anything you can share about your approach for the upcoming live shows?
It's funny you say, that has been kind of a thing with touring this record. I suppose one of the major ideas about it is I've been kind of obsessed with making the stage a kind of shrine or place of warmth or comfort or peace. I don't really know the words. Often stages can be quite harsh environments. There are all these hard edges and you have these instruments and bright lights. I've been adding sounds and materials around the stage. I bought some woolen knits. We've distressed them and hung them on the back of some instruments. I bought some Indian rugs and some warm totem materials and lots of bells and percussion. Lots of these small aesthetic items will be draped around the stage.
I want it to be a sacred space and when I step onto it, make it look and feel soft and inviting. I painted a vase that sits atop my piano. I also bring my own piano on a tour which I really enjoy. I have fresh flowers every night t the sho. I've actually have been inviting fans to bring flowers to the show and I put them around the stage. It's something I really enjoy. It's literally life. It's creating intense life on stage. Also burning incense. Simple things you would do at home to feel more comfortable. I guess I'm trying to create that home on stage and invite them to engage with it. I found it makes a difference with the music.
When was the last time you saw Flume and any chance you would make new music together?
The last time I saw Harley was in London last year. Not that long ago actually. Maybe even January. I just randomly bumped into him on the street. It was pretty funny. We don't have any plans to make music anymore. Nothing in the future you know. I think he's really busy with the EDM stuff and things are going really well for him, which is awesome. I think I'm off on my spiritual direction of mine, really focusing on it. But never say never.
Why are you so melancholy with the new material?
I don't know. It's not always something you can control. I'd much rather be happier all the time if I had the choice. It's why I love music, you know? For me, it's an escape or a solution.
~~~~~~~~

Nick Murphy with Beacon
Friday, June 14, 9pm
at The Fillmore, 1805 Geary Blvd at Fillmore, in San Francisco