Cult Classic "The Warriors" Comes Out to Play at the Roxie Theater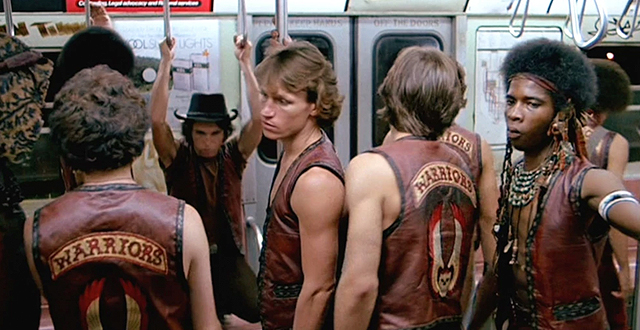 Maybe it was timed perfectly or perhaps it's just a coincidence, but our Warriors are in midst of another playoff run, and on Thursday, May 23rd (not a game night), The Warriors will screen at the Roxie Theater as a part of a "Cult Classic Party" called Analog Time Machine (ATM). Their goals are similar; both want to get home safe and sound. For the characters in the film, it's a literal thing, whereas for the team in Oakland, that would mean finishing the playoffs with 16 wins – chip in hand. It's the film's 40th anniversary, so there's that; plus before the film, there'll be a 45 minute set by DJ Nutzeffekt, who'll be laying down tracks inspired by the film, and themed beers (Honey Punches of Oats Pale Ale and Chasing Haze IPA) by Local Brewing Co. will be flowing.
For those who haven't seen the movie, now in hindsight, it's super campy. But it did give us the classic line, "Warriors, come out to play-ay…" When the film first debuted, it sparked hysteria and outrage. And that only stoked its legendary status. The film follows a Brooklyn gang on their 30-mile journey from the north end of the Bronx to their home turf in Coney Island. Their only obstacle is seemingly every street gang in the five boroughs.
This Everything Ecstatic and Analog Time Machine collaboration revels in the cult film party idea; where the screening of a cult film is turned into a party. Stay tuned for more info on which film they decide to feature next.
Analog Time Machine Presents: The Warriors
Thursday, May 23rd, DJ set at 8:45pm, film at 9:30pm – tickets are $15
at The Roxie, 3117 16th Street, San Francisco