'Ed Hardy: Deeper Than Skin' Opens at the de Young in July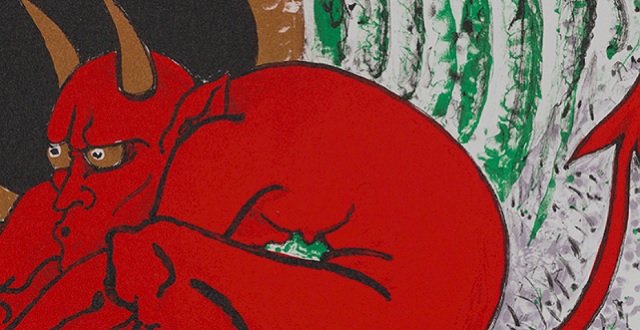 A retrospective exhibit on the life of tattoo artist Don Ed Hardy is coming to the de Young Museum this summer. The exhibition includes more than 300 paintings, drawings, prints, custom designs, and three-dimensional works. Ed Hardy: Deeper Than Skin, opening on Saturday, July 13th, explores the artist's inspirations; from contemporary tattooing to graphic arts produced with influences from Japan's Ukiyo-e Era. The exhibition also pays homage to Hardy's early days, including prints from his time at San Francisco Art Institute.
A highlight piece on display will be a 500-foot scroll with 2,000 painted dragons, created over the course of 24 years (1976-2000) to honor the Year of the Dragon in the Chinese zodiac. Additional pieces include three-dimensional works made in collaboration with Brisbane's Trillium Graphics and some child drawings.
Ed Hardy: Deeper Than Skin
Saturday, July 13th – Sunday, October 6th
at de Young Museum, 50 Hagiwara Tea Garden Drive, in Golden Gate Park
Museum Hours: Tuesday – Sunday, 9:30am – 5:15pm
Top Image: Don Ed Hardy (American, b. 1945) Surf or Die, 2004. Courtesy of the Fine Arts Museums of San Francisco