Newly Transformed Presidio Theatre Opening This Fall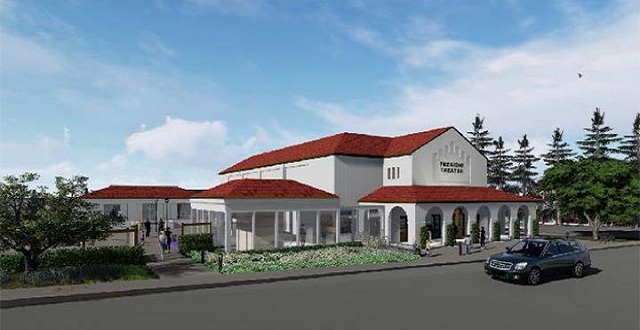 The historic Presidio Theatre, originally built in 1938, will re-open to the public this September as a performing arts center. Over the years, the theatre has mainly served as a movie theatre and assembly hall. But before this remodel, very few changes had been made to the building.
So the goal of the project was to thoroughly upgrade the 600-seat Presidio Theatre and make it suitable for a wide variety of uses: live music, theater, dance, film, and lecture space. It will also include a large rehearsal space and an outdoor plaza for public events.
The facility will open to the public with a grand opening event on Saturday, September 21st, at 7pm. The following day, it will host a free public open house with entertainment and tours from 12 noon to 5pm.
Future events already scheduled for the 2019-2020 season include:
* Vodvil by Andrew Evans featuring classically modern magic, intimate illusions with contemporary roots in San Francisco's Mission district
* The Family Crest, reflecting the rich Bay Area independent music community
* The premiere of a new silent film shot at the Presidio in partnership the San Francisco Silent Film Festival and the Presidio Trust
* Grammy-nominated Latin jazz artist John Santos
* Bay Area Theatresports and Imprōv from Los Angeles
* The premiere of Tattooed, a new flamenco performance-art work with a timely, powerful feminist message using traditional and contemporary movement, music and spoken word by Fanny Ara, Marina Elana and guest artist Yaelisa.