MUSH is More Than Just Mashed Food, It's an Upcoming Concert Series in Oakland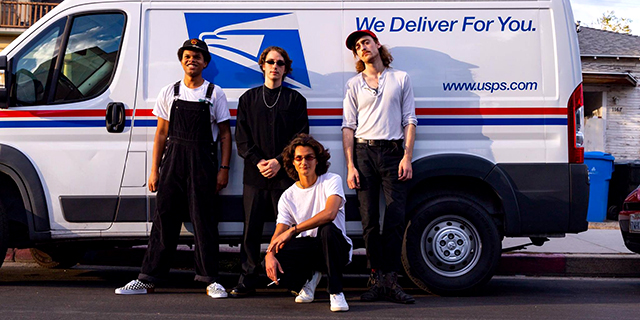 The first edition of the MUSH concert series, by BFF.fm, features artists who represent Oakland's diverse indie music scene. The first of four free concerts takes place on May 9th, 6:30pm – 9pm. The concert series then continues every other Thursday through June at the same time. While the bands jam away on the Marina Lawn near Jack London Square, the surrounding area will take on the feel of an open air, spring market; with grab-and-go food from local restaurants, a beer and wine bar, and Bay Area underground artists and crafters selling their wares. It should be fun.
Schedule
May 9th
Same Girls: All friends and all Bay Area natives, the band reflects on the striking shift in their lives and their surroundings through their songs. Drawing inspiration from classic movements, like Motown and Grunge, and playing with 21st century sensibility, the Oakland-based act has created an idiosyncratic sound that remains familiar to casual and passionate listeners alike.
Samplelov: Caitlyn Lopez, aka Samplelov, plays a cross between bedroom pop and alt rock, but her sound is always changing. She's a sucker for house, hip hop and jazz, and try to incorporate elements of those genres into her work.
with BFF.fm DJs Miles Otway and Transfiguration
~~~~~~~~~

May 23rd
Ah Mer Au Su
Maya Songbird
with BFF.fm DJs Mr. White and Brother Kris
~~~~~~~~~

June 6th
Stephen Steinbirnk
Thriftys
with BFF.fm DJs Cosmic Amanda and Ash
~~~~~~~~~

June 20th
Ghost and the City
Chaki
with BFF.fm DJs Nino Msk and Lil Data
~~~~~~~~~

MUSH
May 9th, 23rd, June 6th & 20th, 6:30pm – 9pm
at the Marina Lawn, near Jack London Square, in Oakland