Off the Grid Is Back with Its Massive Food Truck Party at Fort Mason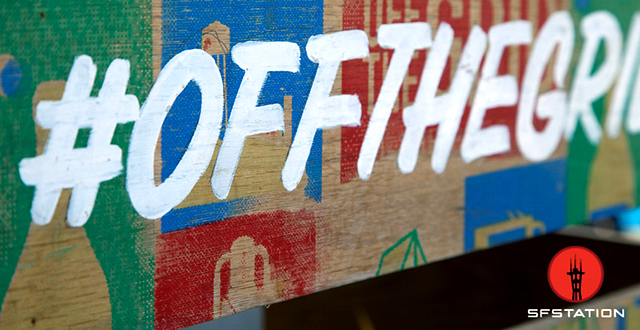 The crowd gathers at Fort Mason; ready with anticipation. Food trucks galore line the parking lot, serving a variety of different cuisines: from sweet things, to fusions of flavor you wouldn't connect (but they work), to top-notch cocktails and beer. It's Off the Grid (OTG); now in its 9th season.
This Friday is Fort Mason's opening event of 2019, 5pm to 10pm, and every Friday thereafter through October. So if you can't make it this Friday, you know, OTG'll be back the following Friday. Highlights for the first week include newcomers Horn Barbecue and Lobsterdamus.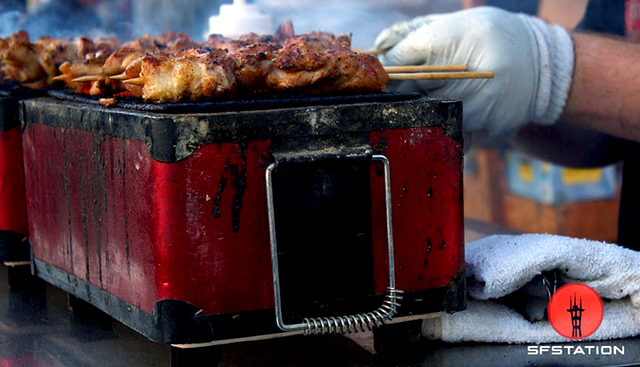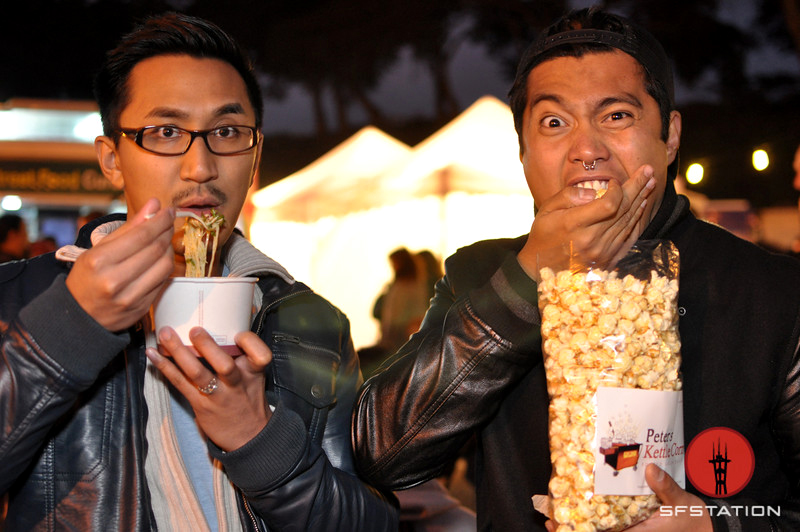 Vendors for the March 8th event include:
* A16 – Pizza
* ANTONIKS BBQ – BBQ
* BINI'S KITCHEN – Nepalese
* BITEUNITE – World Fusion
* CAMP TOASTED – Dessert
* CASABLANCA – Mediterranean
* CURVEBALL SLIDERS – American
* DOUGHP – Dessert
* DUM TRUCK – Indian
* HORN BARBECUE – BBQ
* INSTRUCKTIONAL – World Fusion
* JEEPNEY GUY – Filipino
* JOHNNY DOUGHNUTS – Dessert
* KOJA KITCHEN – Korean
* LA SANTA TORTA – Mexican
* LOBSTA TRUCK – Seafood
* LOBSTERDAMUS – Seafood
* MISSION STREET FOOD – American
* MOMO NOODLE – Noodles
* OUI OUI! MACARON – Dessert
* RYE ON THE ROAD – Cocktails
* SENOR SISIG – Filipino
* STRAW – American
* STREET STEAM BUNZ – Asian Fusion
* THE WAFFLE ROOST – Soul Food
* WOKITCHEN – Chinese
Off the Grid: Fort Mason
Fridays from 5pm – 10pm
at Fort Mason, 2 Marina Blvd., San Francisco
A good way to experience Off the Grid is to get the VIP Tasting Ticket. You get four items, selected from the food vendors on that date. A big plus is that instead of waiting in line, you can go directly to the pick up window of the food truck. Save time and roll the dice on the something you might not have known you loved, and maybe, just maybe, you'll find a new favorite.
In celebration of International Women's Day, Off the Grid's Tasting Ticket will feature all female creators on March 8th!
Lyft is also partnering with Off the Grid to offer attendees 20% off one ride (to or from Off the Grid: Fort Mason Center). Just use the code OTGLYFT19.