Could the Raiders Really Play Their 2019 Home Games at Oracle Park?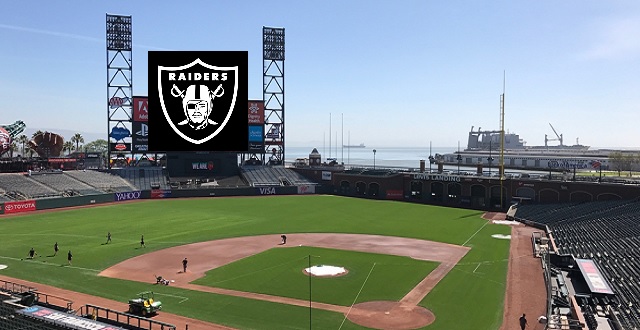 With the 2018 football season officially complete, following the Patriots' snoozer of a victory over the Rams in the Super Bowl, big news about next year's Raiders season has been announced. NBC Bay Area and other outlets are reporting that the Oakland Raiders have reached an agreement with the San Francisco Giants to play next season at the newly named Oracle Park (formerly AT&T Park).
The last few years have been a series of bizarre moves by owner Mark (Bowl Cut) Davis: announce a move to Las Vegas, burn bridges with the Oakland community, bring back Chucky, trade your best young talent on a team that's only had one good year in the 15 years, and now, he wants the Raiders to play in San Francisco?
Technically it's all possible, and maybe there are a few sweeteners Davis could offer to get the NFL to approve the deal and then also to the 49ers to waive their territorial rights in SF. But those concessions have apparently not yet been made; so it's not clear how likely this is to happen. So stay tuned, another chapter of, "As the Raiders' World Turns" will play out over the next few months.