Dance Until You Feel Better with these February Concerts in the Bay Area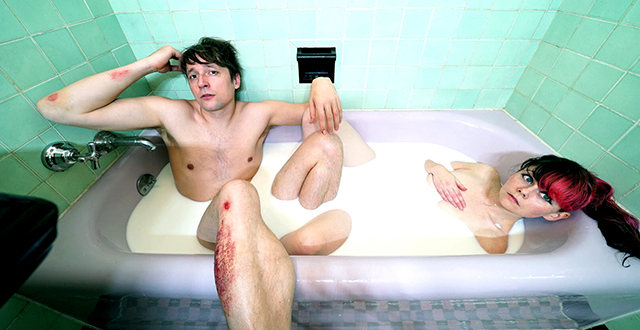 February is the land of broken resolutions, Valentine's banality, and general wintertime doldrums. And yet, there's still hope and plenty of opportunities to warm your spirit with these dance-friendly concerts.
The Godfather of Soul said it best: "Dance 'til you feel better." Pay tribute to a cultural juggernaut who shaped the future of funk, soul, R&B, and hip-hop. George Porter Jr. of the Meters – one of the best to ever touch an electric bass – holds down the low end with an all-star cast of musicians, including James Brown band alum Jerry Poindexter.
Valentine's Day can be a lot to unpack. Forget about searching frantically for a date or a dinner reservation (it's probably too late), and let the Love Jerks sort it all out on stage at the Rickshaw Stop. After years in other successful local bands, recently married Rebecca Garza-Bortman (Happy Fangs, My First Earthquake) and Bryan Garza (Scissors for Lefty) join forces in matrimony for an energetic indie-pop combo. Tracks like "Apocalyptic Make Out," "Sunny Boobs," and "Little Less Lonesome" will provide the perfect soundtrack for the holiday.
Cuco is for dream pop lovers. Sadly, he'll be spending Valentine's Day on his micro-tour closer to home in LA, but San Francisco will get a healthy dose of his heartfelt lyrics and lo-fi casio-style beats with his biggest local show to date. He also has one of the best songs about a car in recent memory with his homage to the Honda CR-V.
Brooklyn's Antibalas celebrates 20 years of big horns, heady rhythms, and infectious afrobeat dance parties with a victory lap around the United States before heading to Africa this spring for a dream gig at The New Afrika Shrine. The venue in Lagos, Nigeria was first opened in the 1970s by Afrobeat originator Fela Kuti until it was burned down in 1977 by government enforcers. Fela's son Femi Kuti, also a regular visitor to SF, manages the venue today and performs there regularly.
The four days of Noise Pop that close out February could easily fill this entire list. The event sprawls across small and large Bay Area venues and delivers one of the best-curated musical experiences of the year. You'll see a few favorites on the schedule, but also take some time to check out something new – and show up early for openers. There are plenty of surprises to be found deep into the lineup. We're eyeing local favorite Tommy Guerrero (February 28th @ The New Parish) and the ultra-chill hip-hop production of MNDSGN (February 28th @ Rickshaw Stop) for groove-centric options for February shows.
~~~~~~~~
Find more February concerts and happenings on SF Station: www.sfstation.com/calendar .