Bandcamp Throwing Free Party in Oakland for Grand Opening of First Record Store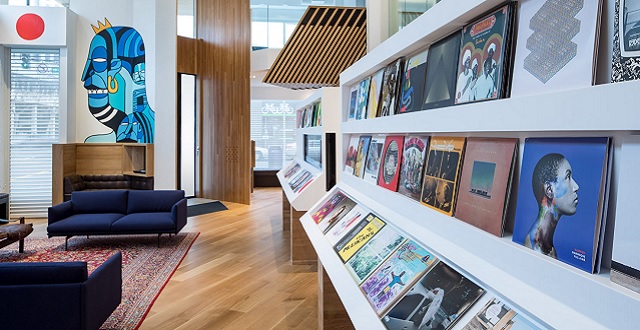 To celebrate the opening of a new vinyl music shop and performance venue in Oakland next month, online music platform Bandcamp invites the community to attend an all-ages kickoff party with live music by local artists.
The company signed a 15-year lease for 5,000-square-foot office space at 1901 Broadway on the corner of 19th Street near the BART station.
The building will also operate as a store and live music event space, opening Friday, February 1st. Live music will begin at 7pm, with performances by Oakland artists Bells Atlas, Sol Development, Queens D. Light, Jazz on the Sidewalk and MJ's Brass Boppers.
Bandcamp has an artist-first mission, seeking to align itself with local music. By opening a physical retail and entertainment space, it allows the company to expand beyond just selling music and merchandise direct to consumers on behalf of bands and indie artists. Bandcamp currently offers more five million albums in its online catalog.
Only 99 LPs will be available for sale in the Bandcamp store at any given time, with different records swapped in and out regularly, with plans to add both tapes and 7-inch records in the future.
Beyond retail, the space can help shine a spotlight on artists and also serve as a venue for performances. Furthermore, Bandcamp has partnered with local organizations such as Oakland School for the Arts, Bay Area Girls Rock Camp, and Transgender Law Center to throw music-focused community events.