When you operate two of San Francisco's busiest, most beloved restaurants, sometimes you want to cut loose. With the opening of Verjus, the new Jackson Square wine bar and shop, restaurateurs Lindsay and Michael Tusk, the owners of Cotogna and Quince, got the chance to do just that. Casual and inspired by the Parisian wine scene, Verjus, opening January 17th, will offer both retail (wine bottles, as well as imported items, pre-prepared foods and pastries, are available) and a dine-in experience with – you guessed it – lots and lots of wine.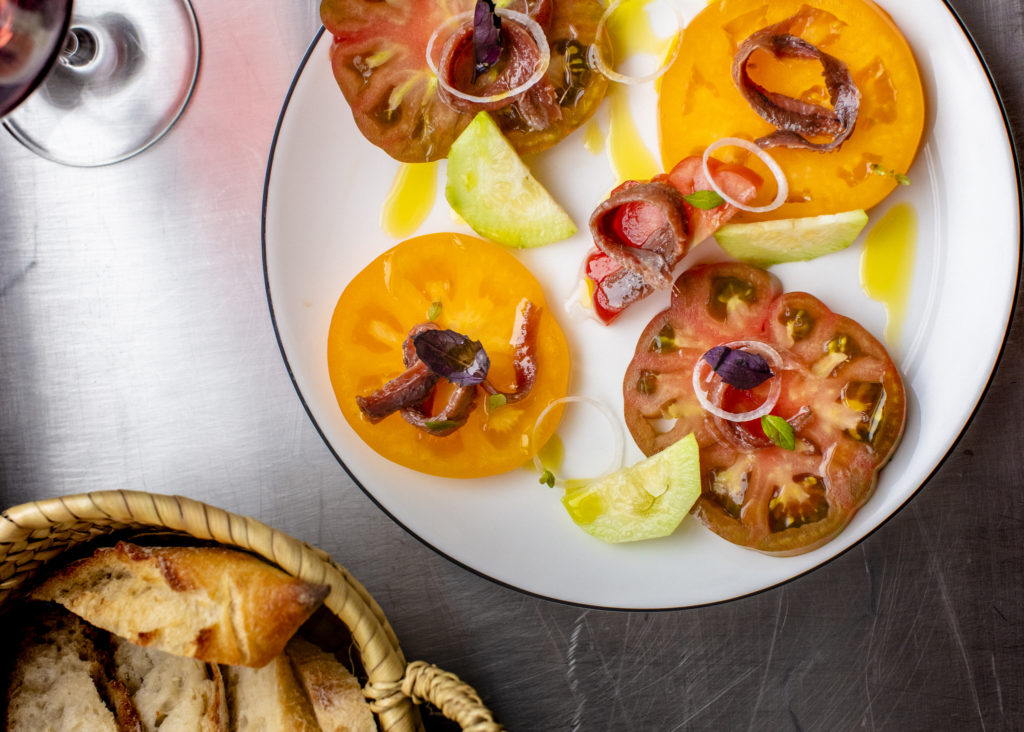 Image by Kelly Puleio
An extensive wine list will be accompanied by food and snacks, courtesy of Executive Chef Michael Tusk and Chef de Cuisine David Meyer, who is well-known to the diners of The French Laundry, The Progress, and In Situ. On the menu, classic French dishes like duck confit and a very elaborate omelette can be found next to traditional French charcuterie – the terrific terrines are especially worthy of attention. For tinned fish lovers, a 'conserva bar' with a dazzling variety of products will offer a taste on location, alongside snacks like cheese puffs and cheese.
Sounds like the perfect night out.
Verjus
550 Washington Street in San Francisco