The Best Shows in the San Francisco Bay Area in January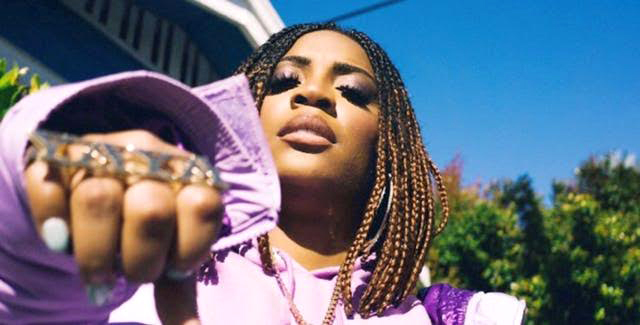 With a new year comes a new opportunity to hit reset and start a new playlist IRL. Celebrate some local favorites and find something new with these January shows in the Bay Area.
~~~~~~~~

January 10th: Mattson 2 @ The Chapel
The brothers Mattson, virtuoso twins from SoCal, return to the Chapel with their signature blend of jazz, surf, psychedelic and improvised music. Don't be fooled by the sparse guitar and drums combo. This duo carries a big sound, whether it's collaborating with Toro y Moi's Chaz Bundick (see their 2017 collab Star Stuff) or taking on Coltrane's A Love Supreme.
~~~~~~~~

January 11th: Wajatta @ Mezzanine
Always great for a curveball, the SF Sketchfest schedule introduces SF club heads to a (mostly) serious musical collaboration. Comedic multi-hyphenate Reggie Watts joins forces with LA electronic scene maker John Tejada for a dance party with Sunset Soundsystem's Galen & Solar. It's the perfect opportunity to set the tone for your weekend and cozy up to your favorite Sketchfest comedian on the dancefloor.
~~~~~~~~

January 14th: Kamaiyah @ The New Parish
Kamaiyah is most definitely up now. Her breakout debut, 2016's A Good Night in the Ghetto, put her on the map as one of the hottest new voices out of an already bubbling East Bay hip-hop scene. But don't discount her merely as a regional success. 2017's Before I Wake continues on the same trajectory, leading to more national attention and a cameo with LeBron James in a major ad campaign. Catch her on her home turf in Oakland.
~~~~~~~~

January 18th: Sonny and the Sunsets @ The Independent
Add Sonny Smith to the "endangered in San Francisco" list. He's one of the few artists to stick it out in SF for the long haul while other musicians head for greener music industry pastures in LA and other locales. He's also one of our most creative troubadours, frequently changing gears with stripped down girl-group style indie pop, country-inflected heartbreakers, and space-age oddities. He's back on stage with the Sunsets after a tour last year behind his solo release Rod For Your Love, produced by the Black Keys' Dan Auerbach.
~~~~~~~~

January 18th: Saweetie @ 1015 Folsom
It took less than two minutes for Saweetie lay down one last year's hottest rap songs. "ICY GIRL" bubbled up from an online viral hit to a legit candidate for song of the summer, racking up more than 65 million streams with unabashed female bravado. Bottles will most definitely be popping for her live show at 1015 Folsom, a rare local appearance for the Bay Area-raised rapper.
~~~~~~~~

January 31st: Fantastic Negrito @ The New Parish
After years of working in the trenches to master his craft, and surviving a truly remarkable backstory, Fantastic Negrito is suddenly a big fish in the small pond of contemporary blues music. And he's driving the genre into fresh, new places with some Oakland grit. After winning a Grammy in the category in 2016 for The Last Days of Oakland, he's up for another Grammy nod this year for his latest release, Please Don't Be Dead. He's got a killer show to back it up. Catch him at home in Oakland, just a short walk from where he got his start busking at BART stations.