50 Monets Debut at the de Young in San Francisco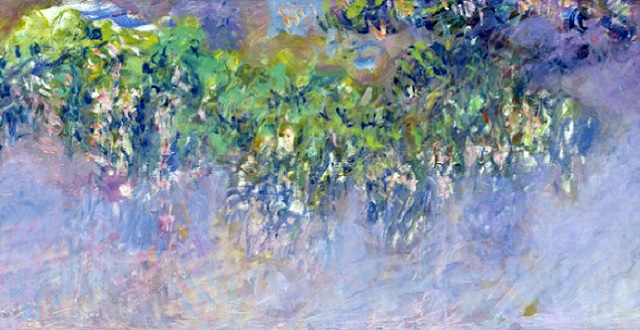 50 oil paintings from the late years of French impressionist Claude Monet's life will make their way to the de Young Museum for three months in early 2019. The works of art come from public and private collections in Europe and Asia, some of which have never been shown in the United States.
The paintings are mainly from 1913 until his death on December 5th, 1926; a period when Monet stayed close to home in Giverny, near Paris. His inspiration from the natural beauty of Northern France, where the Seine meanders through the rolling countryside, shines through in these works. The scenes he captured from his garden: flower beds, footpaths, willows, wisteria, and nymphaea (waterlilies) are classic works.
Tickets to the view the exhibit at the de Young Museum inside Golden Gate Park go on sale December 5th. Viewing is $35 for adults, $32 for seniors, $26 for students, and $20 for youth ages 6-17. Currently, there is a promotion going on where if visitors buy their tickets before January 9 (with code PRESALE5), they can receive $5 off the ticketing price, valid for tickets through March 30, 2019.
The exhibition runs for three months at the de Young Museum beginning February 16 through May 27, 2019 moving on to the Kimbrell Art Museum in Fort Worth, Texas.
"Monet: The Late Years"
at de Young Museum in Golden Gate Park
February 16 through May 27, 2019
Museum Hours: Tuesday–Sunday, 9:30am – 5:15pm