Recombinant Festival Brings Seismic Sounds to SF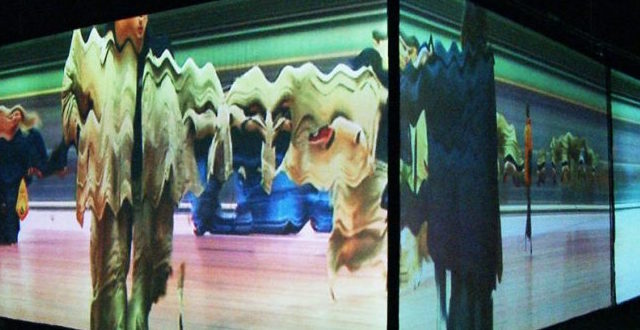 From November 26th through December 2nd, three San Francisco galleries will host an array of international and Bay Area artists to put on the Recombinant Festival, a showcase of ethereal and immersive audio-visual performances.
Dubbed Transmissions from the Seismic Stations, you'd think the show would have something to do with "the" impeding geographic catastrophe, but each work was chosen instead as part of a broader definition of the term seismic: having enormous proportions or effect.
Spread across six days, Gray Area, The Lab, and Ohio gallery will each adopt a mini-series of artists, many working with ambient sound infusions and computer-generated graphic compositions. Playing off its larger-than-life theme, their creations have an inherent ripple effect with an oftentimes dreamy or erosive persistence.
Light installations from The Chamber of Cerebral Geometry by Craig Dorety and Li Alin's V. Dream, a virtual reality experience, will be on display throughout the week.
The latter invites participants to tune out and feel like 'ying in space' or as if they're suspended deep in the ocean. It seeks to blend lucid dreaming with the natural phenomena of each individual's personality.
Descending into the weekend, artists like Antenes and Antimatter will propel participants deep into the depths of underground noise experimentation, fusing elements of ambient and trip hop musical genres.
The festival's last lineup, entitled "Time Machine 2018 Live A/V", will pay homage to earlier albums produced alongside Drew McDowall while a member of experimental group Coil.
Each of four sections off the original album, Time Machines, was named after the compound in the hallucinogenic drugs they were composed for. The impetus behind their methodical creation was to allow listeners to transcend space and experience slips in time.
In its third year, this annual festival showcases international residencies from a globally dispersed network, with attending artists from cities like Berlin and Vienna, who are tied to Recombinant Media Labs (RML).
RML is a project started in the early 90s by Naut Humon, a longtime music composer based in San Francisco, that serves as a unifying space for music production, transmission and artist performances. At its axis is CineChamber, a traveling panoramic visual art experience that melds sound with moving images.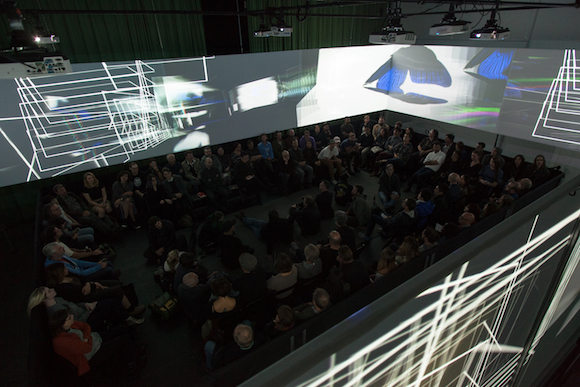 The full artist schedule can be found on the Recombinant Festival website.
Recombinant Festival is woven together in the same experimental fashion that dominates much of the electronic performances and installations at its core. Paying tribute to the festival's name, it re-combines different art forms with the acknowledgement of fewer limitations and an innate synchronicity of auditory, visual and tactile expressions.
Recombinant Festival
Monday, November 26th through Sunday, December 2nd, 2018
at Gray Area, The Lab, and Ohio in San Francisco
Tickets are available for purchase per event, with a limited number of full access festival passes available.