Two local organizations, eight-year-old record label Father/Daughter and Mission district radio station BFF.fm, are co-hosting a showcase of four bands at The Independent on December 13th.
Alternative act Pllush, croony San Francisco rockers SOAR, post-punk group Pardoner, and singer-songwriter Rose Droll are each performing at the event. The event itself will also serve as Rose Droll's record release show for her newly released album. Organizers will be donating $1 to every ticket sold to Sunset Youth Services, a local youth program in the Sunset neighborhood.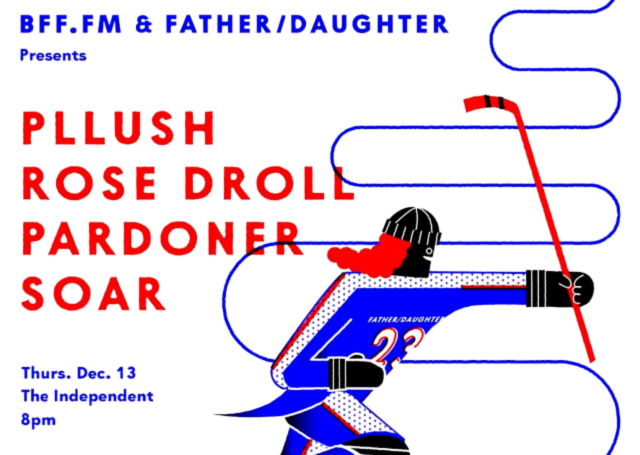 Pllush * Rose Droll * Pardoner * SOAR
December 13th, 2018
at The Independent, 628 Divisadero Street in San Francisco
Tickets are $13 in advance, $15 at the door.