An All-Star Tribute to "The King" with Jello Biafra, Ben Fong-Torres, Elvis Herselvis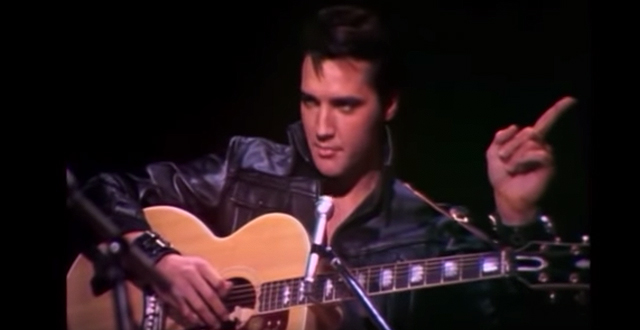 It's all Elvis, all night at the Make-Out Room, with the San Francisco Elvis All-Stars. But wait, some of the younger folk might say, "Well, who's Elvis?"
Duh, Elvis Presley, was only the legendary singer who caused a cultural break with the past and introduced Rock and roll to the world. Yes, we know there's a deeper story there, but what's undeniable is that by the time Elvis debuted on TV in 1956, he was well on his way to becoming The King of Rock and Roll.
This December marks the 50th Anniversary of the King's 1968 Comeback TV Special. The Make-Out Room will be rockin' with Elvis' favorite music: rockabilly, early rock and roll, traditional country, and blues. TV and movie clips from memorable Elvis performances will be screened throughout the night.
The band members playing tribute include Hank Maninger, Mitch Polzak, and Les James. They are joined by guest vocalists: activist icon Jello Biafra, rock journalist Ben Fong-Torres, NorCal music legend and Elvis fanatic Steve Yerkey, and world famous drag king Elvis Herselvis (Leigh Crow).
Event producer, Steve Indig (aka DJ Shindog), together with Cammy (Blackstone) of Bay Area radio fame, will be spinning some of the top Sun Records specials and serving one of Elvis' favorite midnight snacks: peanut butter and banana sandwiches.
Steve says his favorite song by Elvis is Blue Moon of Kentucky, "which is from his earliest recording sessions for Sun Records, created before his fame. It proves the raw talent and originality when he was only 19 years old and set the stage for his blend of rhythm & blues and country that were a foundation of the entire rock era." Steve explains Elvis' appeal this way, "Elvis was raw musical talent, with a face and moves that were sensual and primal."
The mystique of Elvis continues largely because of his music – three of the king's songs made it on the recent Billboard Hot 100 list of "the 600 most massive smashes over the chart's six decades." Check out #101, #118, and #291.
Elvis Presley Tribute Celebration
Wednesday, December 12, 8pm – 1:30am / 21+ only – $10 cover
at Make-Out Room, 3225 22nd Street @ Mission, San Francisco