Jerry Garcia Birthday Band Reunites for Two Tribute Shows at the Warfield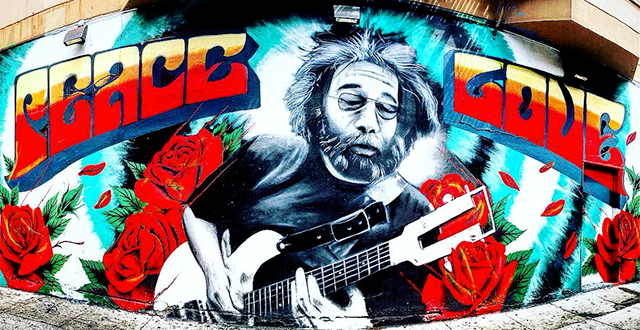 All-star members of Jerry Garcia Birthday Band have announced plans to reunite for two shows, making their San Francisco debut when they visit The Warfield on January 11th and 12th, 2019.
Longtime Jerry Garcia Band members Melvin Seals, Jacklyn LaBranch and Gloria Jones are teaming up once again with Oteil Burbridge, Tom Hamilton and Duane Trucks for "Like A Road Leading Home: Celebrating Jerry Garcia."

Last year, Jerry Garcia's family put together an all-star band dubbed the Jerry Garcia Birthday Band. They performed at Red Rocks in Colorado to celebrate Garcia's 75th birthday. This past August, the group performed live in Vail, Colorado for two additional shows.
The original Jerry Garcia Band made their debut at The Warfield back in 1981. Beginning in 1988, The group started playing a regular run of shows at the venue. In total, the late guitarist Jerry Garcia likely performed live at The Warfield at least 100 times; including the Grateful Dead's 15-show acoustic and electric residency in 1980.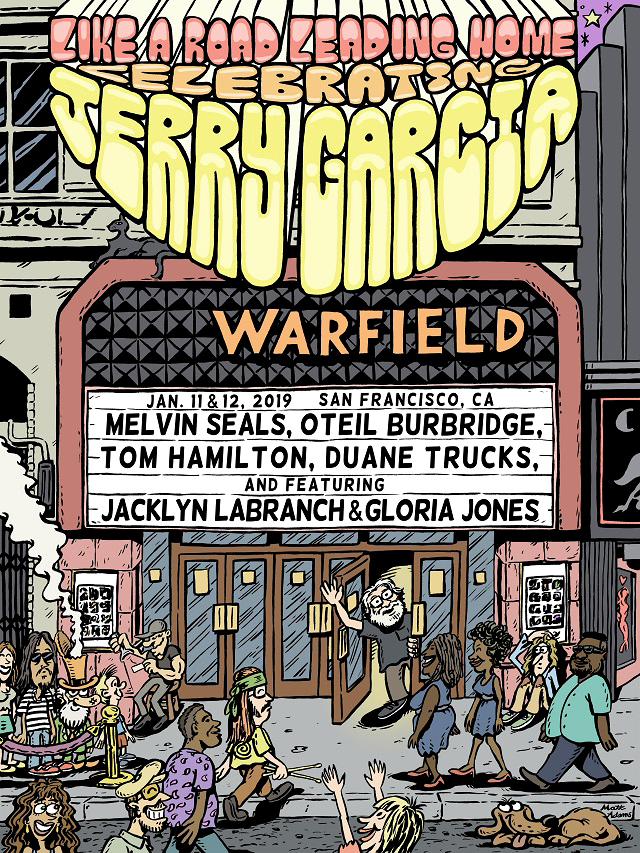 Like A Road Leading Home Celebrating Jerry Garcia
Friday, January 11th and Saturday, January 12th, 2019 at 7:30pm
at The Warfield, 982 Market Street, San Francisco