Best Shows in the San Francisco Bay Area in November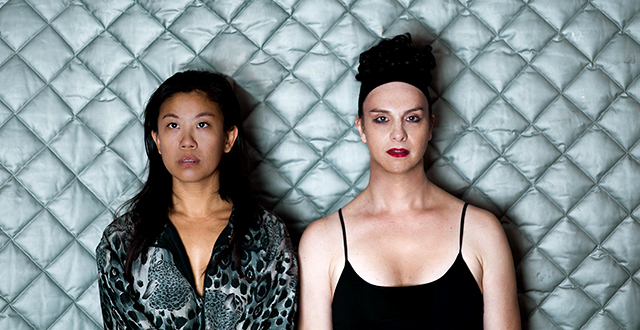 It's November in San Francisco. Our unofficial late summer is coming to an end, and our days are more quickly turning into nights as winter approaches. There's no better time to warm up than with some live music at your favorite venues. So for the weekend warrior, here are a few "can't miss" November concerts in San Francisco and Oakland.
Nov. 3: Mitski @ The Warfield
The layers of lonesome run deep with Mitski, who will finish 2018 as one of the year's best indie breakouts with her latest album Be the Cowboy. Her poetic, multi-dimensional lyrics are the main attraction here, but you'll find ample doses of guitar hooks balanced with nods to her formal music education at a New Your music conservatory.
Nov. 9: Ladies of LCD Soundsystem @ Mezzanine
The perpetually scruffy James Murphy has forever been the image most routinely associated with LCD Soundsystem. Tonight, the Ladies of LCD Soundsystem, Nancy Whang and Gavin Rayna Russom, are front and center with a set that includes music from their various projects away from the group. Local legend Juanita More hosts and some proceeds benefit RAINN (Rape, Abuse & Incest National Network). Presented by HUSHconcerts.
Nov. 9: Tacocat @ Starline Social Club
The name alone makes this show worth a look, but the poppy, punk hooks are worth sticking around for. A few highlights to check out before you go: "I Love Seattle" (their home turf), "Bridge to Hawaii" and, ironically, "I Hate The Weekend."
Nov. 16: French Cassettes and Spooky Mansion @ The Chapel
Give thanks to your local scene with a triple shot of Bay Area bands at the chapel. Friends since high school days in the Central Valley, French Cassettes has been kicking out feel-good indie jams in SF and beyond since their 2007 debut Gold Youth. They're joined by forever-vibey Spooky Mansion, back in the Bay after a short Jaunt to the Pacific Northwest in October.
Nov. 20: Cat Power @ Fox Theater
Ok, this one's not on the weekend, but we're taking a Tuesday cheat day for Cat Power. Chan Marshall returns with a new album of sparse tunes – her first in six years – after an acrimonious split from her longtime record label Matador. Her cover of Rihanna's "Stay" is heartbreaking. On a happier note, she's a mom now!
Nov. 24: Jorja Smith @ The Warfield
Jorja Smith is one of the UK's biggest post-Brexit exports. She's not derivative, but you can pick out references to some of the best R&B lyricists of our time in her tracks – hip-hop based production values reminiscent of early Lauryn Hill, with hints of Amy Winehouse, Sade, and Rihanna in the mix. It's a captivating package that could lead to an Adele-style crossover. Her first Nov. 23 show is sold out, but tickets were still available for her Nov. 24 concert at the time of writing.
Nov. 30: Jay Som and Justus Proffit @ Starline Social Club
Close out the month with the first date of Jay Som's latest tour at Starline Social Club. This time Oakland's favorite indie rocker, and a hit on numerous national 2017 "Best of" lists, is teaming up with LA-based singer/songwriter Justus Proffit for a tour in support of their joint EP Nothing's Changed.
Have something to add? Leave a comment on Twitter @Metro_Matt.
Matt Crawford is a longtime music journalist and editor in San Francisco. He hosts the weekly Tender Knob Radio show every Sunday on Bff.fm.