Scary Movies Creeping into Theaters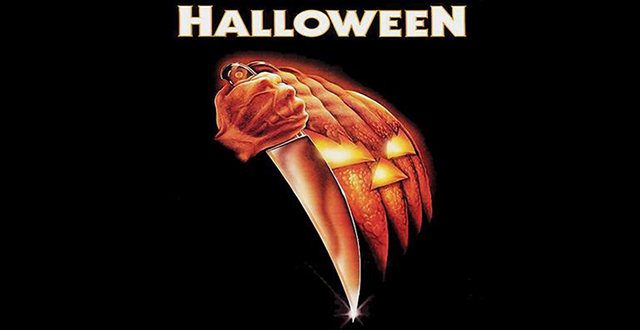 Whether you have your costume and party plans ready, or you've decided to opt out, put on comfy sweats and hand out candy, a scary movie is almost a seasonal right of passage; a must-do Halloween activity.
And lucky for us, there are some "killer" films playing on our fears of the dark, dreams, and the spirits. The New Parkway in Oakland, Alamo Drafthouse, Castro Theatre, and The Roxie, are all screening horror classics and obscure selections you're not likely to find elsewhere.
Here are a few selections that will give you a few goosebumps and cause a little heart jump. They are ordered by the date(s) they are being shown, not by relevance or by favorites.
. . . . . . . .
Halloween (New)
Now Playing at The Balboa Theatre, various times / also playing at multiple theatres in the Bay Area
Want to scream bloody murder? Then the new Halloween is the trick-or-treat frightfest for you. But, first, a leap of faith is required. You have to forget that there are already nine sequels and remakes of John Carpenter's 1978 original.
. . . . . . . .
National Theatre Live: Frankenstein
Various Bay Area Theatres, Monday, October 22nd & 29th at 7pm
Frankenstein returns to international cinemas to mark the 200th anniversary of Mary Shelley's most famous novel. Captured live in 2011 from the National Theatre stage in London, this thrilling, sold-out production became an international sensation, experienced by almost half a million people in cinemas around the world.
. . . . . . . .
The Shining
The New Parkway Theater on Thursday, October 25th at 9pm
Stanley Kubrick's The Shining is a scary-as-hell reminder why it's better to live in a city than an isolated ginormous hotel in the
mountains. Vacations can be overrated—this 2-hour and forty-minute 1980s film is not.
. . . . . . . .
The Craft
The New Parkway Theater on Friday, October 26th at 10:30pm
A newcomer to a Catholic prep high school falls in with a trio of outcast teenage girls who practice witchcraft and they all soon conjure up various spells and curses against those who even slightly anger them.
. . . . . . . .
The Fog
The Castro Theatre, Friday, October 26th & Saturday, October 27th at 5:30pm, 7:30pm
An ominous, glowing fog rolls over a small coastal town one hundred years after a mysterious shipwreck. When vengeful ghosts go on a killing spree, residents look for answers even as they try to survive.
. . . . . . . .
Halloween (The Original)
The Castro Theatre, Friday, October 26th & Saturday, October 27th at 9:15pm / The New Parkway Theater on Saturday, October 27th at 10pm
Michael Meyers is one of the most famous killers of this genre; right up there with Jason and Freddy. And now there's another film in the series in theatres now. But if you haven't seen the original, you should definitely go back, 20 years after the young Michael Myers inexplicably killed his older sister, the madman unleashes unspeakable evil on Halloween night.
. . . . . . . .
Tesis (Thesis)
The Roxie, Saturday, October 27th at 7pm
Presented by RoxCine! Spanish director Alejandro Amenábar's superb debut is a psychological thriller about a university student working on a thesis about violence in the media. As she researches material, she uncovers a lot more than she bargained for.
. . . . . . . .
Hereditary
The Castro Theatre, Monday, October 29th at 7pm
When the matriarch of the Graham family, passes away, her daughter Annie's (Toni Collette) family begins to unravel cryptic and increasingly
terrifying secrets about their ancestry. The more they discover, the more they find themselves trying to outrun the sinister fate they seem to have
inherited. Making his feature debut, writer-director Ari Aster unleashes a nightmare vision of a domestic breakdown that exhibits the craft and
precision of a nascent auteur, transforming a familial tragedy into something ominous and deeply disquieting, and pushing the horror movie into chilling new terrain with its shattering portrait of heritage gone to hell.
. . . . . . . .
A Nightmare on Elm Street
The New Parkway Theater on Wednesday, October 31st at 6:30pm
In Wes Craven's classic slasher film, several Midwestern teenagers fall prey to Freddy Krueger (Robert Englund), a disfigured midnight mangler who preys on the teenagers in their dreams — which, in turn, kills them in reality.
. . . . . . . .
Suspiria
The Roxie, Wednesday, October 31st at 7pm / Alamo Drafthouse, November 1st – November 4th: 12noon, 3:35pm, 7:10pm, 10:45pm
If you thought the Black Swan was a dark ballerina movie, hhow about a ballet academy filled with witches? This Italian horror film is a cult classic and noted for its trippy filming techniques and soundtrack by progressive rock band Goblin.
. . . . . . . .
For you who get too scared to even leave the house, the Halloween film selections are endless:
Netflix
Netflix has so many scary movies you could freak yourself out all year around, but if you only have time for one or two at home fright nights, here are a few suggestions:
Veronica, Raw, Mexico Barbaro, The Wailing, The Invitation, Cube, The Void, Train to Busan, The Bar, Creep, The Shining, The Texas Chainsaw Massacre, Children of the Corn, The Sixth Sense, The Mist, The Open House, Truth or Dare, Creeped Out, The Haunting of Molly Hartley, The Babadook, or
Malevolent.
https://www.youtube.com/watch?v=GkgXO7KnutE
. . . . . . . .
HBO
HBO is doing a Movie Marathon Saturday – early morning Sunday (times are PST on HBO Zone), but all films available to stream on demand on HBO NOW and HBO GO.
Saturday, October 27th: The Fly II at 10:45am – Incarnate at 12:30pm – The Lost Boys at 2pm – A Cure for Wellness at 3:45pm – From Hell at 6:15pm – The Midnight Meat Train at 8:20pm – The Belko Experiement at 10pm – The Omen at 11:30pm
Sunday, October 28th: Damien: Omen II at 1:20am – The Final Conflict at 3:10am – Omen IV: The Awakening at 5am
. . . . . . . .
Cinemax
Cinemax wraps it up with a non-stop Halloween Movie Marathon (times are PST), with all films available to stream on demand on MAX GO.
Wednesday, October 31st: Arachnophobia at 6am – Secret Window at 7:50am – Split at 9:30am – Psycho at 11:30am – Dawn of the Dead at 1:15pm – The Thaw at 2:55pm – Splice at 4:30pm – Insidious: The Last Key at 6:15pm – Got Out at 8pm – Victor Crowley at 9:45pm – The Green Inferno at 11:10pm Thursday, November 1st: The Final at 12:55am – Psycho II at 2:30am – Psycho III at 4:25pm
Top Image: The Craft