The Farmerbrown Team Set to Open New Restaurant 'Isla Vida' in the Fillmore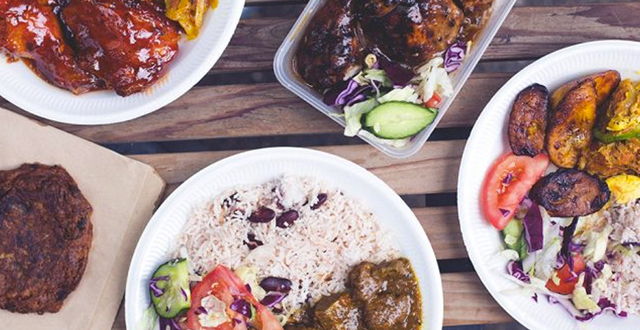 The team behind the celebrated soul food restaurant Farmerbrown, is planning on opening its newest project, Isla Vida, in the Fillmore District. Scheduled to open later this year, Isla Vida will feature an Afro-Carribean styled cuisine which they hope will be part of revitalizing the once flourishing African American culture in the Bay Area.
The Isla Vida team, comprised of three friends (Chef Jay Foster, Matthew Washington, and Erin Traylor) were brought together through their work with Farmerbrown (which opened in 2006) and had been looking for an opportunity to open a new spot. So when that moment arose, they didn't shy away.
As stated on their IndieGoGo page, which they are using to fundraise for the restaurant's final stages, "In 2018, after years of searching for a new restaurant space, fate stepped in and provided a new opportunity in the Fillmore. The Fillmore is a historically black neighborhood and a cultural hub of SF. Over the years, the neighborhood has slowly lost its heritage. The opportunity to open a business in the Fillmore and help bring it back to what it once was is a rare opportunity that we couldn't pass up."
The location was a win for them and the team was excited to be part of the Fillmore, which was historically considered the "Harlem of the West." This area has seen a major decline in black-owned businesses, and the Isla Vida team, along with many other residents, are rallying for more diversity in San Francisco, among local residents and business owners alike.
According to the U.S. Census Bureau, San Francisco's black population was at 13 percent around 2010 but recently has dropped to nearly 6 percent in recent years. Foster identifies these disparities head-on, "I think the timing with this worked out because right now, we need places that are highlighting brown or African American culture."
Isla Vida will be located at the closed storefront previously owned by David Lawrence and his restaurant 1300 on Fillmore. Isla Vida is working through its final stages and scheduled to open in Fall 2018.
Isla Vida
1325 Fillmore St