Oakland's Hiero Day Music Festival's Lineup is In! Hieroglyphics, Black Thought, The Pharcyde, Freddie Gibbs & More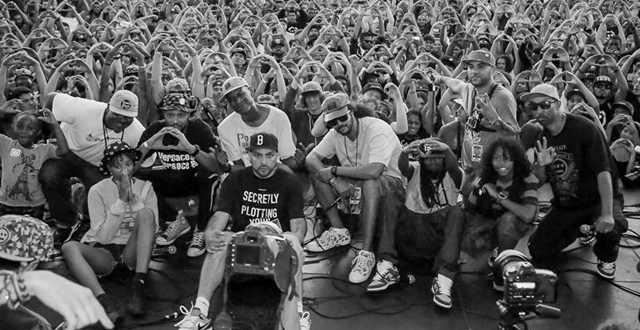 East Bay music festival and proclaimed holiday Hiero Day returns! This year, the event returns with a more street party format and with a stacked lineup of rap and hip-hop acts. More than 40 musical acts will perform across three stages. Hiero Day plays an integral role in the Oakland culture, fostering a unifying atmosphere while maintaining a commitment to groundbreaking music and community development.
The lineup is highlighted by Hieroglyphics, The Roots' Black Thought, The Pharcyde, Cash Money Records producer Mannie Fresh, and rapper Freddie Gibbs. Local talent includes Oakland MC Young Gully, local DJs Shellheart and Red Corvette, Golden State Warriors DJ D Sharp, as well as hyphy producers DJ Fresh and Traxamillion.
The homegrown day party hosted by Oakland rap crew Hieroglyphics will take place once again on September 3 (9.3 is a reference to album '93 Til Infinity), returning to Third Street and Martin Luther King Jr. Way near Oakland's Jack London Square. Tickets to the community festival start 1t $19.93 for general admission, with $40 for a fast pass option and $100 for VIP. The event is all ages, with children 7 and under allowed to enter for free.
7th Annual Hiero Day
September 3, 2018
3rd Street & MLK Way, Oakland