Hemlock Tavern Closing Soon, Hosting Final Party After 17 Years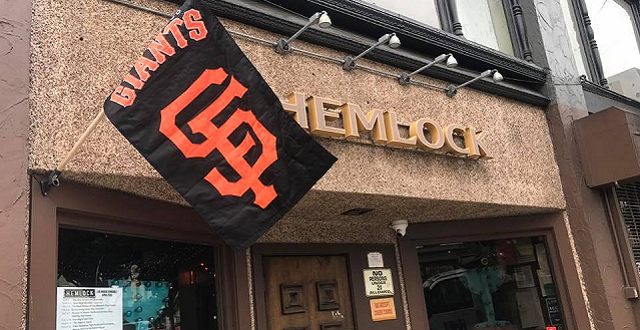 Polk Street watering hole and intimate live music venue Hemlock Tavern will close in less than two months after a 17-year run, culminating with one final anniversary party on Saturday October 6th.
According to an interview with KQED, managing partner Don Alan decided to sell his business and its liquor license to Dolmen Property Group, the developer that bought the Hemlock property back in 2015. The Hemlock will continue to operate through the first week of October.
Hemlock Tavern, known for its indie rock and punk concerts, currently has a lease that runs until 2022. However, after a recent decline in business and securing buyouts from all the other building tenants, Alan chose to sell the business and license. The recent decline in business and ticket sales at Hemlock's Tavern could be attributed to the current shift in San Francisco demographics. The "blue collar" crowds that used to fill Hemlock on weeknights have moved to the East Bay.
Dolmen Property Group now owns the entire city block bound by Hemlock, Polk, and Sutter streets. According to planning documents, the developer intends to build a brand new, 54-unit mixed-used building (residential and commercial) with a rooftop terrace. Dolem has plans to reopen Hemlock Tavern in the new building. The new project would provide much-needed housing while maintaining an entertainment space. A new version of the Hemlock Tavern won't be affiliated with the current management.
Hemlock Tavern
Sunday, October 6, 2018
1131 Polk Street