MUTEK.SF Festival Announces Pop-Up Dinners & Special Restaurant Reservations Throughout the City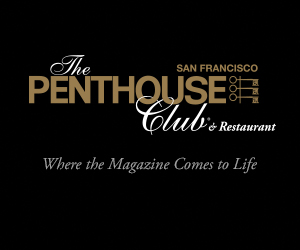 International audiovisual festival MUTEK.SF announced a handful of culinary events and experiences for the multi-day event's first edition in the United States, taking place next month at various venues across San Francisco. Activities include underground pop-up dinners curated through a partnership with online marketplace Feastly, special dining deals and reservation options for ticketholders.
Cuisines and chefs participating in the debut festival will resonate with themes of integration, permutation, immigration, and futurism promoted by the festival, while the meals themselves will reflect the city's culinary diversity. Pop-up spaces will be set up throughout the city and MUTEK.SF ticketholders can reserve spaces for many of these dining experiences. Participating chefs include Tracy Goh, Hanif Sadr, Geoffrey Reed, Eric Pascual, Francis Ang, Laura Millan & Sayat Ozyilmaz, Shane Thomas, and Siska Marcus.
RELATED: MUTEK SF Unveils Full Lineup for 2018 Debut Festival
Additionally, MUTEK.SF will offer a limited set of reservations to some of the city's most in-demand restaurants during the festival and ticketholders can access referred seats through a special reservation line. Participating restaurants include Octavia, Rintaro, Cockscomb, Prubechu, Mr. Jius, The Perennial, Urban Tavern, Montesacro Pinseria, Son's Addition, Hillside Supperclub, Francisca's, and Kin Khao. More information can be found on the festival's website.
Furthermore, the MUTEK.SF mobile app will include all venue and artist details, along with the ability to discover nearly 60 San Francisco restaurants within close proximity to MUTEK.SF venues. MUTEK organizers curated a selection of restaurants that represent the city's diversity and creativity and many of these restaurants will offer special deals to ticketholders.
Lastly, MUTEK.SF named Chef Preeti Mistry, the executive chef of Navi Kitchen and Juhu Beach Club, the festival's culinary ambassador. She will be serving her Indian-American cuisine throughout the day into the evening of Experience, MUTEK.SF's day-into-night closing event at The Midway.
Mistry is a two-time James Beard Award nominee for "Best Chef of the West" in 2017 and 2018. Her approach to food and cuisine blends cross-cultural disciplines, flavors, and techniques, mirroring the lens through which MUTEK San Francisco has curated its programming.