Record Store Day 2018: 15 Surprises & Top Picks
This year, Record Store Day (RSD) celebrates the 11th consecutive year of recognizing music, musicians, and independent record stores worldwide. On April 21, thousands of vinyl record shops will offer one-day-only special releases from both old and new artists, including legendary names, iconic live performances, limited runs, multiple formats, out-of-print reissues, exclusive tracks, and more.
In addition to the vinyl releases, there will also be special live performances inside record stores across the country. The organization Record Store Day promotes independent record stores year-round with events, special releases, and other fun activities. It is managed by the Department of Record Stores and organized in partnership with the Alliance of Independent Media Stores (AIMS), and the Coalition of Independent Music Stores (CIMS).
https://vimeo.com/255897860
To highlight this year's special day, we put together a list of some of the top announcements from this year's celebration, including releases by historic musicians and modern acts. Visit the Record Store Day website to see the full list of 2018 releases and participating stores. If you're planning to visit a store on Saturday, be sure to get there early because usually, the good stuff disappears fast.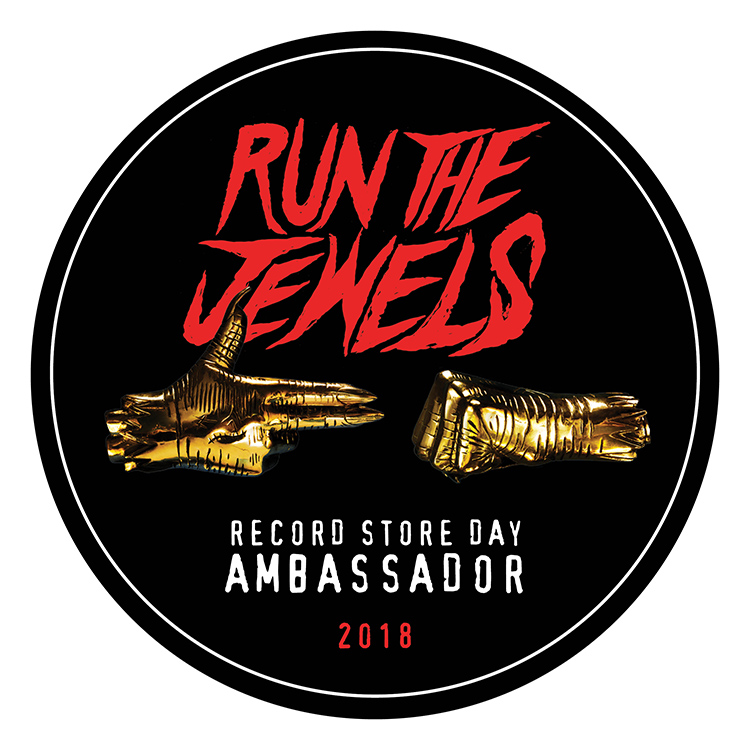 1. Killer Mike and El-P from Run The Jewels named RSD Ambassadors for 2018
Both artists have long histories with record stores, having spent their youth hanging out and letting the culture soak in and become part of the men and musicians they became. As RSD 2018 Ambassadors, Run The Jewels are releasing the Stay Gold Collectors Jewel Box, a limited edition metal box set which includes a 12" EP etched with custom Marvel-branded art, an RTJ slipmat, and which provides a fitting place to house your RTJ vinyl collection.
2. The Grateful Dead's Fillmore West, San Francisco, CA 2/27/69
For the first time on Vinyl, this live show along with 3 other concerts from the same year, is being released as a Limited Edition 4xLP set. In addition, Jerry Garcia's fourth solo album, Run For The Roses, will be re-released, pressed on black and orange marbled vinyl.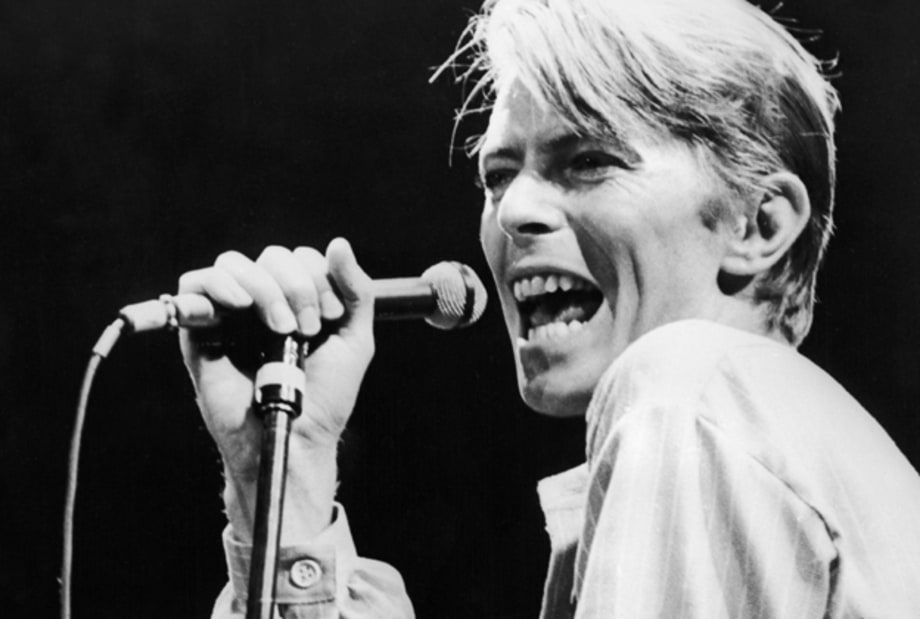 3. David Bowie — David Bowie /Let's Dance (full-length demo)/Welcome to the Blackout/Bowie Now
David Bowie consistently releases on Record Store Day, and this year will see four releases, including three very special limited-edition items. Welcome To The Blackout (Live London 1978), Let's Dance (Demo), will be available for the first time commercially. In addition, the rare Berlin-era U.S. promo album Bowie Now and a release from Lulu will have Bowie as a guest vocalist, instrumentalist, and producer on two of his own classic songs.
4. The Big 3: Bruce Springsteen, U2, and The Rolling Stones
The Boss is releasing his Greatest Hits LP on colored vinyl. U2 are releasing a 12" picture disc with two different versions of "Lights of Home." The Stones are re-issuing their 1967 LP Their Satanic Majesties Request on splatter vinyl exclusive to independent record stores, with original gatefold artwork and restored 3D cover.
5. Florence + the Machine
Vocalist Florence Welch and her bandmates known will release a clear, white-splattered vinyl 7″ release of 'Sky Full Of Song'. It will be backed by a recording of "New York Poem (for Polly)", taken from Useless Magic, which is a collection of lyrics, artwork, and poetry which will form Florence's first book. It offers unique, personal insight into her creative process.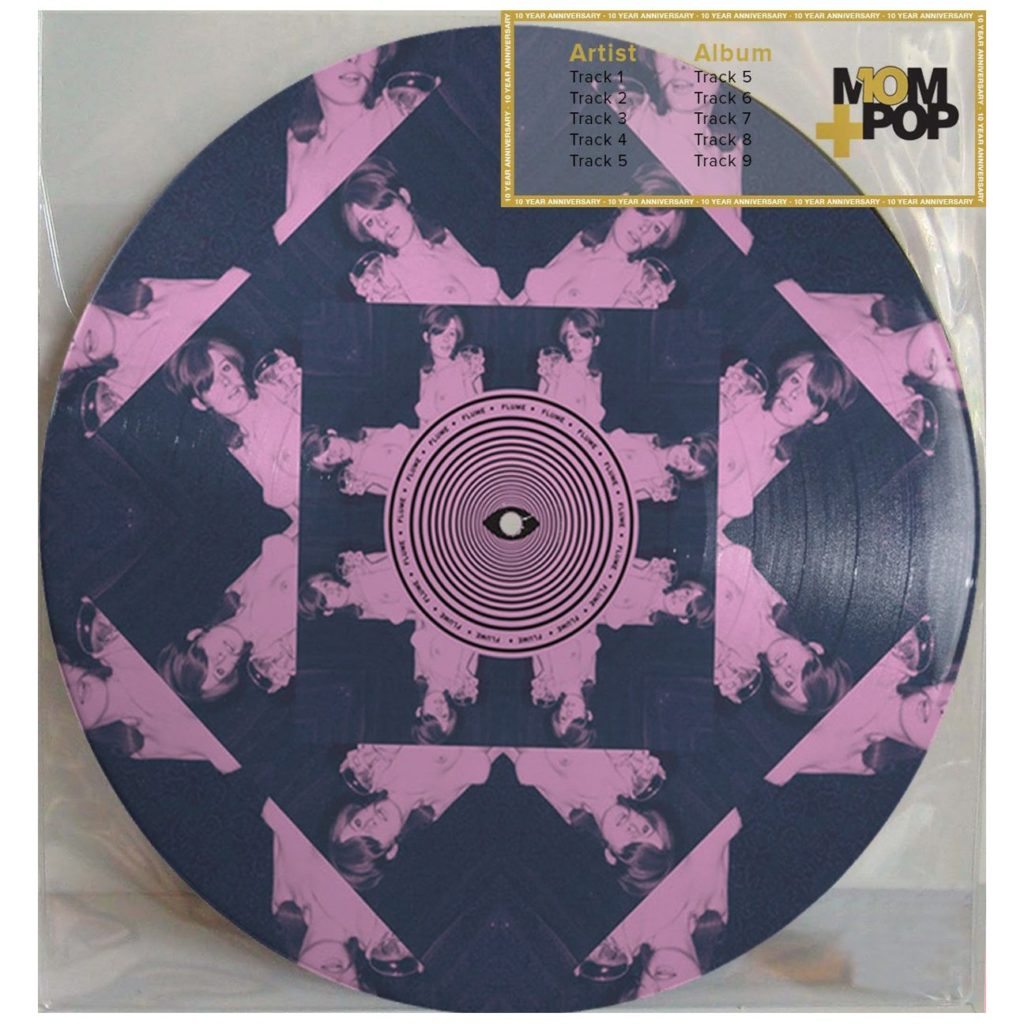 6. Flume – Flume Picture Disc
Grammy-winning Australian beatmaker Flume mixes his woozy production style with R&B-inspired bedside intimacy and lots of guest vocalists. In celebration of label Mom+Pop's 10 year anniversary, there will be a re-issue of key catalog titles on picture disc. Pressings will include a 10-year commemorative Mom+Pop poster as well as collectible temporary tattoos.
7. Notorious B.I.G. – "Juicy"
One of the greatest hip-hop songs of all time by one of the greatest rappers of all time will be reissued on Clear/Black marble swirl effect vinyl as a special Record Store Day exclusive. The limited edition run of "Juicy" the first single from the legendary debut album Ready to Die, is back on vinyl for the first time since its 1994 release and only 9,000 copies will be made available worldwide.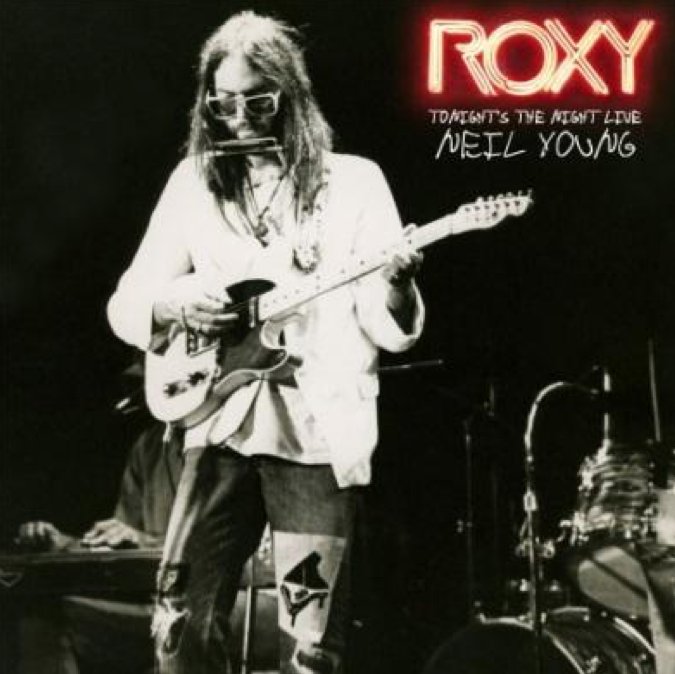 8. Neil Young — Roxy – Tonight's The Night Live (Reprise)
Neil Young's Tonight's The Night Live At The Roxy was first made when Neil and his band decided to blow off some steam after recording Tonight's The Night. Now in a black vinyl double LP recording, this special RSD 2018 version will have a gatefold package and a limited edition photo insert.
9. The Police — Roxanne
This year will see a reissue of the second Police single "Roxanne," which was originally released in April 1978. It was the first single from debut album Outlandos d'Amour. The song was controversial in some parts of the world because this seminal favorite was written about a man who falls in love with a prostitute.
10. Chet Faker — Thinking In Textures
The award-winning 2012 debut release by Australian singer/songwriter Nick Murphy, was originally issued under his stage name Chet Faker. It features the ethereal downtempo reinterpretation of "No Diggity." This special edition is pressed on smoke swirled clear vinyl housed in an embossed texturized jacket.
11. Miles Davis — Rubberband EP
In 1985, Miles Davis shocked the music world by moving from Columbia Records to Warner Bros. Records and started recording Rubberband. This album marked a radical departure for him, with funk and soul grooves, and was to include vocals by Al Jarreau and Chaka Khan. Instead, the album was subsequently shelved and Davis went on to record Tutu. For RSD, Rubberband's title track has been updated and remixed by its producers, with vocals by R&B/jazz singer Ledisi. Randy Hall and Zane Giles also finished the original version for this exclusive 4-track Record Store Day EP. The cover artwork is a painting by Davis and there will only be a worldwide run of 6,000 copies.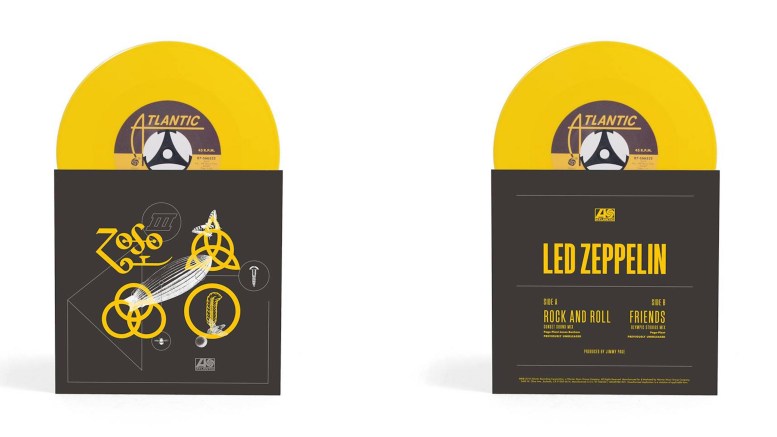 12. Led Zeppelin – Friends/Rock And Roll
Legendary rockers Led Zeppelin will see their first Record Store Day title release this year. It features two previously unreleased tracks, both produced by Jimmy Page. This unique single includes a Sunset Sound Mix of Led Zeppelin IV's "Rock and Roll" and "Friends" from Led Zeppelin III recorded at Olympic Studios, London. It comes in a limited edition Yellow 7″ Single with a large hole and shaped adaptor, housed in a printed paperboard sleeve.
13. Eurythmics — 1984 (For the Love of Big Brother)
One of the Eurythmics' most experimental works was this mostly instrumental soundtrack from the British film adaptation of George Orwell's renowned dystopian novel, 1984 (also released in 1984). Annie Lennox and David A. Stewart showcase their diverse electronic stylings accentuating the dark mood of the film. The record includes "Sexcrime (1984)" which became one of the duo's top hits.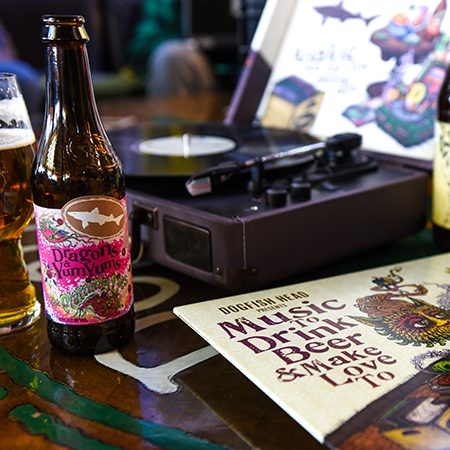 14. Dogfish: Various artist compilations
The official beer of Record Store Day comes from Brewery Dogfish Head Craft Brewed Ales. The company continues its series of Music to Drink Beer To compilations. This year's edition goes to a new level by calling this edition "Music to Drink Beer And Make Love To." Cheers to that.
15. Dr. Dre – Dre Day
Last but certainly not least, the famous single from the iconic album The Chronic, will be pressed on a clear vinyl 12″. It features non-album songs like "Puffin' On Blunts and Drankin' Tanqueray" along with the infamous "One Eight Seven."