Whether the Giants are winning or losing, food is a huge part of the experience at AT&T Park – and we're not talking peanuts and Cracker Jack. There's no shortage of options for your appetite as the squad kicks off another season at McCovey Cove. Step to the plate with these five new items when baseball returns to San Francisco for the home opener on April 3.
Juicy Lou Cheeseburger
Lou Seal's signature burger makes its debut this year at the park's McGraw Grill. A rare patty stuffed with hot, gooey cheese should put this in the conversation for best ballpark burger. It gets a little messy, so be sure to grab a couple of extra napkins to protect your Giants gear. Go big with an order of classic garlic fries or another new offering — crinkle cut fries, available plain, with garlic or covered with chili and cheese.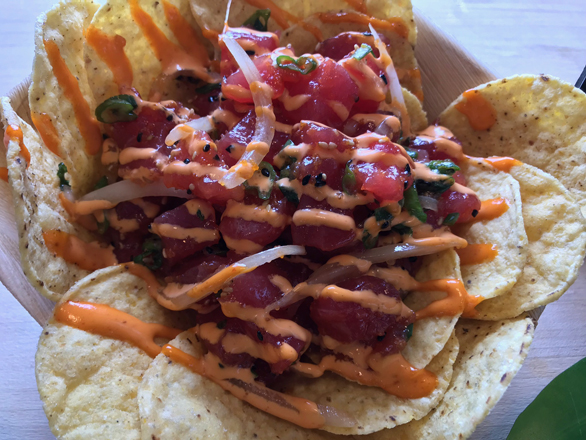 Poke from Da Poke Man
A staple from the local food truck scene gets a shot under the lights at AT&T Park with a brick and mortar location near home plate on the promenade. Excellently seasoned ahi tuna will be served on a bed of rice, organic greens or tortilla chips. This poke stands up against anything you'll find in SF — and the seagulls will love it, too.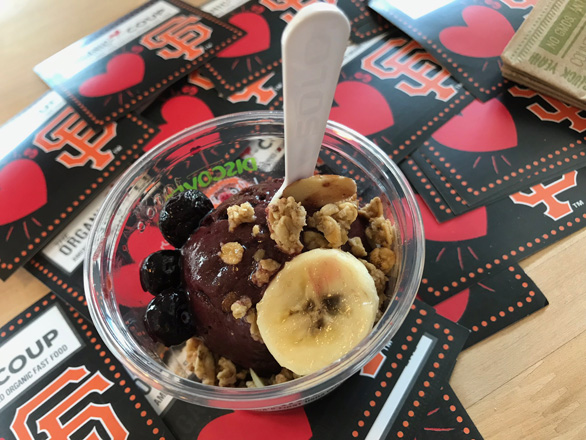 Acai Bowl from The Organic Coup
The sweet, health and vegan treat that is all the rage for health nuts worldwide will be offered for the first time by The Organic Coup, the first USDA-certified organic vendor at any ballpark that made its debut at the yard last season. You'll also find the Coup's tasty fried chicken sandwich back on the menu and garlic tater tots.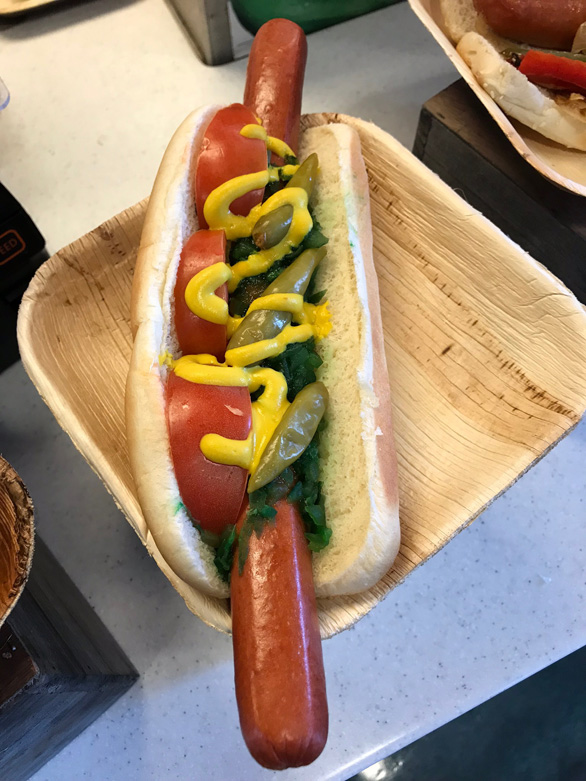 All the dogs and sausages you could ask for
LA can keep its Dodger Dog. In SF, it's all about variety. Willie Mays gets a shout out at Say Hey Sausage this season, serving a new pineapple sausage and spicy linguica on the promenade and view levels. You'll find all-beef foot-longs, topped with onions, sauerkraut, or chili and cheese at McGraw Grill. This is also the spot for Chicago-style dogs with a variety of topping options. Derby Grill will have its usual offering of hot dogs, hot links and polish sausage. Add ketchup at your own risk.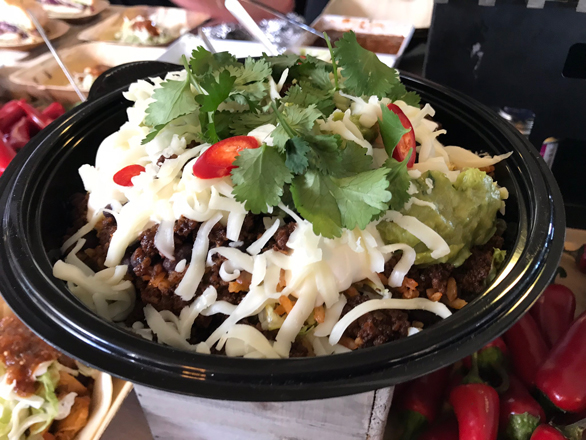 Burrito Bowl from Bar San Pancho
"Burrito bowls, baby!" Say it with your best John Miller voice and get ready for a carb-loaded bowl of goodness that should keep the fog chill at bay at least through the seventh-inning stretch. Choose ground beef or achiote chicken with rice, beans (black or refried), lettuce, creme, guacamole or Oaxaca cheese.
And more!
What's missing? Leave a comment with your AT&T Park favorite.