Beginning this Saturday, the epic 100,000 square foot warehouse at Pier 48 will transform into an expo of live tech demos, interactive art installations, food trucks and futurist speaker sessions for the 2018 Worlds Fair Nano.
The two-day event will showcase emerging technologies across all industries and feature some of the most cutting-edge consumer tech products in the works today. With close to 100 exhibitors, the "Technology Playground" will be packed with some of the most intriguing innovations helping define the future of learning and interaction.
Here, you can step into a virtual reality dome, race around on electric skateboards, engage with robots and make 3D art. One product, named the Petcube, shows you how you can monitor and interact with your furry friends while you're away from home; another futuristic contraption lets you experience the Playa at Burning Man through a VR lens.
The event has been described by organizers as: "If Disney World, TED, and SXSW had an equal parts love child, it'd be named WORLDS FAIR NANO!"
Some of the most influential leaders and technologists of the era will take the stage to deliver over 40 speaker sessions, exploring everything from the future of music and internet freedom, to aliens and never-ending youth.
In addition to two stages—one, where you can hear candid start-up stories straight from the source— participants also have the opportunity to join breakout discussion rooms where they can mull over topics such as the future of living with androids, universal basic income, and solar energy.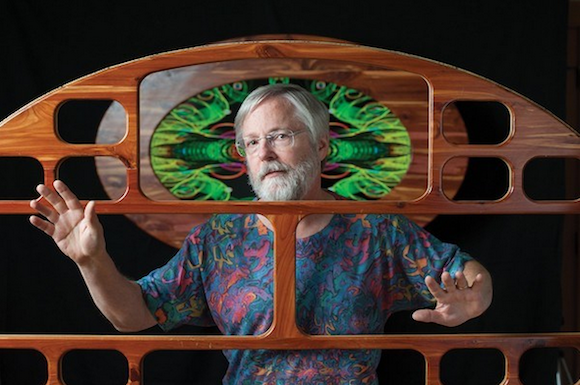 The Space Palette lets participants paint virtually in space (Photo by WFN)
Pioneers in the art world will also debut live installations like "The Space Palette," a graphical instrument that plays music and paints visuals with the wave of a hand, and an "Augmented Reality Art Gallery," where moving paintings jump off the walls like something out of a CGI film.
Food trucks will be on-site (adjacent to an outdoor beer garden and shaded lounge) offering the usual staples, as well as free first-come, first-served samples of future food like chewable coffee, drinkable meals, and seaweed bars.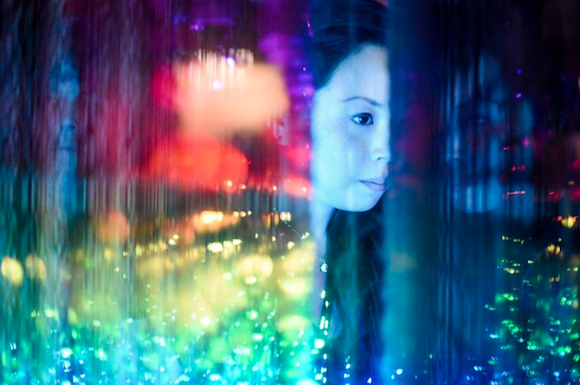 (Photo courtesy of WFN Facebook)
Technology exhibits will be open during all event hours on Saturday, March 10th and Sunday, March 11th, from 10AM-6PM. VIP ticket holders will have the chance to explore the space beginning at 9am on both days.
Worlds Fair Nano
Saturday, March 10th and Sunday, March 11th, 10AM-6PM
Pier 48, SF (Located at the edge of Mission Bay)
$55 for General Admission $55, $130 for VIP access